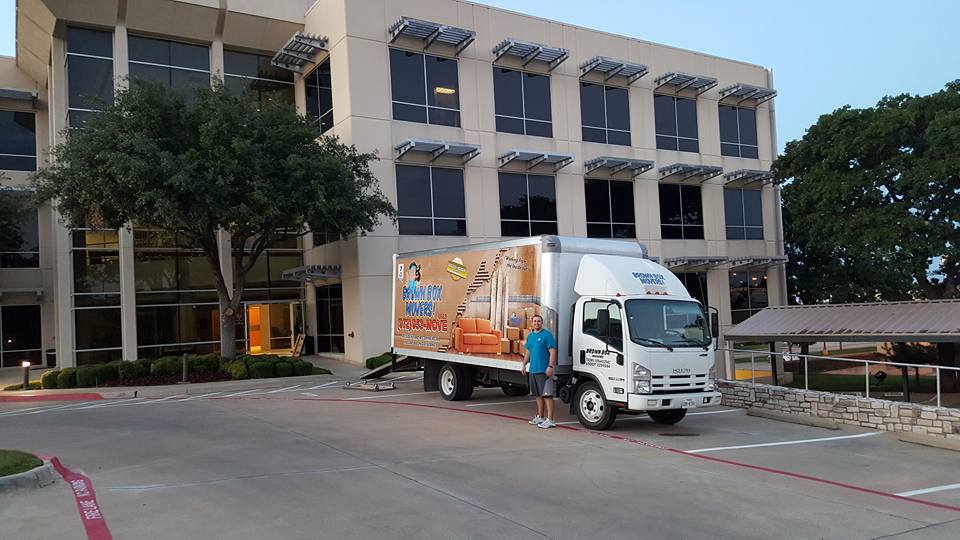 Brown Box Movers
Experienced Office Moving
If you need office furniture, file boxes, computers, or equipment moved, Brown Box Movers has experienced professionals ready to get the job done. We know that relocating to a new office could result in possible downtime and a decrease in productivity. That's why we work around your schedule and deliver you specialized solutions to reduce those risks. Our crew can help you relocate your office in no time so that you can get your business back up and running fast! 
Office Moving that Offers More
At Brown Box Movers we understand how valuable and limited your time is when moving your office to another location. Whether it's down the street or a few towns over, we'll make the move as stress-free as possible. Our experienced moving team will always consider important details when moving your office such as:
We also offer additional services for your convenience like junk removal and cleaning services. Whether you need junk equipment hauled away from your old location or want your new office cleaned before your arrival, we'll do whatever you feel is needed to make the moving process a breeze!
Schedule Your Office Move Today
Moving an office can be a tricky process when you have to work around employees, clients, and business operations. That's why we'll make sure your move is executed seamlessly! With years of moving experience, our expert team has all the right skills to get your office moved quickly. We'll work around your schedule and business hours to get your business back up and operating. 
Get your free office moving quote from Brown Box Movers!