Brown Box Movers values your opinion and suggestions to help us improve, as do our future customers. We would greatly appreciate if you would be happy to review our moving service. Thank you in advance for your valued feedback.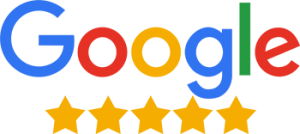 Brown Box Movers Reviews
---
★★★★★
"First class moving service. Highly professional moving company that took my property as if it was there own. Highly recommended. Thanks again!" -Kelly S.
★★★★★
"I wanted to let you know your guys did a great job Bert, Austin and the other young man were efficient and fast. I shopped around and you were reasonable without a lot of other fees. Now I know you are the best!!! I will definitely recommend you. Thanks for a smooth move!!" -Susan S.
★★★★★
"Crew was on time friendly went above and beyond my expectations." -Steve N.
★★★★★
"Brown Box Movers were very professional , hard working, honest and thorough ! Made our move across town very stress free! I did a lot of research and got several quotes and references. So glad I used Brown Box. Would recommend them to anyone!!!!" -Douglas K.
★★★★★
"On time. They did a great job. Very professional." -Davy C.
★★★★★
"I would highly recommend Brown Box Movers. They were very friendly, hard working and made our move so much easier. The price was very reasonable. I would use them again." -Amy C.
★★★★★
"This was our first time to use a professional moving company and I am so glad we chose Brown Box Movers. The team arrived on time, got to work quickly and showed great care with our belongings. We had deliveries of new appliances that the Brown Box Movers team had to work around and it did not slow them down at all. Everyone was so polite and respectful. The entire experience was great and I would highly recommend Brown Box Movers to anyone looking for a professional moving company." -Hillary R.
★★★★★
"The guys showed up on time with incredibly good attitudes given what they had to do for eight hours. They did not slack and they handled everything with care. When putting stuff in my storage unit they did an incredible game of playing Tetris with all of my stuff to make it fit. Very impressed and I recommend these guys highly!" -Tony W.
★★★★★
"We moved from San Antonio to Argyle and chose Brown Box movers to unload our trucks due to all the great reviews. They did not disappoint! Everyone, from the lady who answered the phone, to our movers was kind and respectful. They took great care in our belongings and even protected the doors and floors! Great company!!" -Claire B.
★★★★★
"I had a complicated move. I not only had a home to move but a business at the same time. Each person I delt with was not only professional but kind. I had several weeks of contact with the office and they were responsive and helpful. They moved our items with care and we had no damage. The eight guys that actually did the move were amazing. I actually had fun with them! I would highly recommend them. This was our second time using Brown Box and I would not hesitate to use them again." -Shannon A.
★★★★★
"Great experience the two men did a very efficient and quick job would recommend this company to anyone needing a local move." -Jim L.
★★★★★
"We hired a 20′ truck with three guys for our move. We were consolidating from having stuff in two locations to a single third location. Lindsey was great working on getting my appointment set up and answering any questions via email since I was sick and couldn't talk on the phone. Moving day arrived and the guys (Gary, Jordan and Austin) were awesome. Double checked to make sure they were grabbing the right stuff when needed. Friendly and humorous when they could be. Fast and effective. Even helped move a treadmill into a different room when asked. So far in my unpacking not a single thing has been damaged. Would use Brown Box Movers again!" -Tamarra P.
★★★★★
"I have used Brown Box Movers for 3 moves in the past couple of years. All of their employees have been very professional and they do an excellent job with all aspects of our move. The workers seem to care where we want the boxes versus just throwing them in a room and being done as so many other moving companies do. Although we hope to not move again anytime soon, I would recommend Brown Box to anyone who wants to hire great movers!" -Holly M.
★★★★★
"The movers arrived on time and had me moved in about three and a half hours. I had 7 rooms worth of furniture and a garage full of storage. They did an excellent job with my possessions and were polite and very affordable. A+ job." -Bryan K.
★★★★★
"This was the best experience I have ever had with a moving company. They showed up at my old apartment at 8:45 AM and had completely unloaded my stuff at my new place 45 minutes later. Even through I was paying by the hour, these guys had more hustle than anyone I have ever seen. I don't think I will ever go with another moving company again." -Jason N.
★★★★★
"I wanted to take a minute to let you know how much I appreciate your entire team. All of you are phenomenal to say the least!! Lindsey was very professional, courteous and efficient in quoting my move and accommodating to my situation. Justin, Austin and David worked their tails off loading and unloading my stuff. They were very careful in a handling my objects, unlike others movers I've used in the past. Usually movers leave scratches or dents in furniture and/or the walls of the home….not this trio. Again, y'all were phenomenal to work with. Thank you sooooo much!!!! The guys have the BEST attitudes as well." -Diana P.
★★★★★
"They were more on-time than I was, friendly, efficient, and got the job done in the time quoted. Definitely will use again!" -Becky P.
★★★★★
"The movers came in and did a great job. They were carfeul with all of our furniture, hallways, and doors. They were very efficient and did not waste any time. They were polite and professional. You will not be disappointed." -Allen O.
★★★★★
"Your team did an excellent job! We had no problems and the crew was very accommodating. This is our second move with your company and you do what you say you will do. We will use you the next time as well. I would highly recommend Brown box movers. Thanks!"
-Dean G.
★★★★★
"This was my first time using movers, and I'll never move any other way. Brown Box was significantly cheaper than others in the area, but there was no sacrifice in quality. The movers who helped me were professional and fast, and were very cautious with my things." -Jessica M.
★★★★★
"The guys did a great job today with our move and the entire crew had a clean appearance & great attitudes. It ended up taking a little longer than I thought, but they are the professionals. They even pad wrapped all my furniture for maximum protection. We will be using them again once we move out of storage and into our new home." -Richard N.
★★★★★
"The guys did a great job getting my parents moved. We really enjoyed their attitude and work ethic." -Susan B.
★★★★★
"They were on time, and packed my house in a timely manner! They were both very polite!! Did a good job and were careful with my things! I would recommend them to my friends!" -Sharita N.
★★★★★
"I was very pleased with the service from Brown Box Movers. On time. Up front on charges. Bert is a good leader and hard worker. No issues. Went flawlessly. Highly recommend." -Justin H.
★★★★★
"They arrived a few minutes early, worked hard, friendly, and didn't damage anything. I will use them again moving into my new house being built in June. Even got the job done about 18 minutes early which was great they didn't go over my two hours. I only had one bedroom and washer and dryer to move to storage." -Sheila Y.
★★★★★
"Stephen and Justin showed up right on time and got immediately to work. They did a very good job for us." -Don F.
★★★★★
"The guys were awesome they were very professional and took care of our things very nice gentlemen.I would highly recommend brown box movers to anyone." -C. J.
★★★★★
"After getting quotes from others in town that were much more, I wasn't sure what to expect from Brown Box. BUT was totally impressed from start to finish! They were VERY friendly, were efficient (I was scared they may not be because it was billed by the hour) and they took great care with our things. I would DEFINITELY recommend and plan to use them again myself in the future." -Danny G.
★★★★★
"Great company'. Very affordable, professional and on time. Will use again in the future." -Dennis S.
★★★★★
"Very professional, on time, careful with my items, and reasonably priced." -Tonya M.
★★★★★
"The movers were efficient, friendly, and did a great job. Although, I wish they didn't smoke, because I really hate that, but they only smoked once and outside after they loaded." -Nancy S.
★★★★★
"On time, on budget, very careful, very courteous … did a great job. We've moved 4 times in 3 years and never had any company do as good as Brown Box did on this one. Good folks." -George B.
★★★★★
"From my first call, Lindsey was kind, helpful & did her best to accommodate our move. We had to change dates because of a delay, they were flexible & helpful with this. On move-out day, they called to say they were on their way. They showed up on-time with 5 hard working guys! Everything was well taken care of. They were kind, professional & willing to get the work done. I would recommend them to anyone looking for an honest, reliable company! Thank you, Brown Box:)"
-Kristi W.
★★★★★
"These gentlemen helped us get moved into our new house on a tight timeline… We were so impressed by how polite they were, but even more so the care they took with our furniture and our home. They put cardboard around the doors to keep from scratching items and were aware of the items they were unpacking because they had helped pack them a month previously when we had moved our items into a storage unit. I will use Brown Box Movers in the future!" -Dawnya T.
★★★★★
"Moving is never easy, but my experience with Brown Box Movers made it a breeze. The movers called enroute to advise me of their ETA and wound up being right on time. Very courteous, respectful of me and my belongings. All charges were explained up front with no surprises at the end. I couldn't be more pleased with the service and wouldn't hesitate to recommend them to anyone." -David S.
★★★★★
"The Brown Box Movers crew (Wayne, Jordan, and Zac) was AWESOME! They arrived on time and conducted themselves in a professional way from start to finish. The team lead walked me through the basic paperwork and then the team got to work. They handled my furnishings with care while working quickly and making it look effortless. This team was friendly and even helped me pack a few items in my car! I would recommend this service to family or friends and use them again for my next move. The Brown Box Movers held true to their pricing with no hidden costs or fees. My experience was truly enjoyable and this team made my move a little easier."
-Erica B.
★★★★★
"I can not say enough about how great this company is. I have moved 5 states in 8 years and I know a good mover when I come across one. The guys were courteous and professional. And price was beyond fair !!. Don't call anyone else is all I can say. I will tell anyone whos asks about who moved me to use Brown Box Movers."
-Juli G.
★★★★★
"Fast, efficient and at a good price." -Jon A.
★★★★★
"Very pleased with the service once again!" -R. T.
★★★★★
"I was very pleased at how polite the young men were ,they asked questions when they were not sure if i wanted things in or left out they worked had to get the stuff in the unit in a timely manner , i will use them again when we buy a house and i will recommend them to others." -Cindy W.
★★★★★
"We are from out of state and needed to assist a family member with a move in Denton. I chose Brown Box Movers because of their great online reviews. Wayne and Lindsay in the front office were very helpful, flexible and had great follow-up. Our moving crew was awesome. They were young, strong, efficient and very polite. We could not have asked for a more professional group of people to work with. If you are looking for movers in Denton, contact them." -Julie C.
★★★★★
"Brown Box Movers Team, thank you for a hard job well done and the work, and professionalism was outstanding, thank you for doing such a good job, I look forward to working with you guys again, I would highly recommend your services anytime, once again thank you and we do appreciate it." -Kelvin M.
★★★★★
"I want to thank these movers. I didn't have a lot to move but they moved it as if it was there own things. They were very courteous and efficient. I will defiantly use them again in about 6 to 8 months when I purchase my new home. Once again a BIG Thank you." -Anne G.
★★★★★
"Those young guys did a great job for me. I moved all of my things out of a 2nd BD upstairs apartment into storage. They were very polite, professional and took great care with my things. I appreciate Zac, Jordan and the other guy (sorry forgot his name but he was too sweet). I'll be calling again once my home is ready!!!" -Ronne A.
★★★★★
"They showed up on time and worked hard." -Stephanie K W.
★★★★★
"Thanks a lot!" -Natalie F.
★★★★★
"It started with the opening greet. They stepped forward, introduced themselves with a smile. Stephen was in charge. Adam and Justin followed his lead. Stephen made an opening sweep to survey the moving task. He quickly issued instructions to Adam and Justin who set about executing the prepping and transport of furniture to the truck. Stephen managed the load. We were quickly, flawlessly loaded and underway to the destination house. Again, a quick sweep of the house by Stephen to get the sense of doorways and entry points. Quick clear instructions to Adam and Justin and possessions were flowing from the truck. Stephen participated in the unloading and transport. In a flash the off load was completed without damage to possessions on house structure. We were exceedingly pleased. I think it is a tribute to great service when a customer clearly remembers names and personalities of the moving staff. I will recommend without hesitation." -Carl T.
★★★★★
"Second time I've used Brown Box in the last year. Last time, I was moving into a 3rd story apartment; this time moving out of the 3rd story. The price is on par with renting my own truck and paying for my own gas, but these guys are w-a-y faster, and I don't have to inconvenience my friends of do any of the hauling! I'm happy to recommend them at any time, and will use them for any future moving needs." -Carolyn M.
★★★★★
"Brown box did an awesome job of moving my 88 year old mother from her home to assisted living. They were fast, thorough, careful and kind. We will call them again for our next move." -Virginia C.
★★★★★
"We have used Brown Box movers several times and will go back to them when we move into our new home in a few weeks! They are always professional and take great care in our belongings! We highly recommended them to anyone looking for movers!" -Claire B.
★★★★★
"Movers where on time , and professional, recommended to friend that was moving on 4/29." -Adam R.
★★★★★
"Very smooth, and not rushing anything. Make sure they didn't break anything." -Kegan L.
★★★★★
"Could not have been better!" -Dana K.
★★★★★
"Our move team (Bert, Austin and David) was fantastic. They were very careful with our things, which included several delicate antiques. Not one broken item! They were polite, friendly, and professional. I would advise anyone needing moving services to call Brown Box." -Harvey B.
★★★★★
"We needed to load large furniture in a U-Haul rental truck. Three guys spend 2 hours and loaded all we had asked. We then drove 4 hours down I-35W and when we unloaded we did not have a single amount of damage. Thanks to Brown Box Movers for doing such a great job!" -Lucy P.
★★★★★
"Staff showed the ultimate respect! Thanks." -JD H.
★★★★★
"We have moved many times over the years, and this is the first time we experienced absolutely NO problems ! Everything went perfectly. The 3 guys were helpful, courteous, knowledgeable and got the job done much quicker than anticipated. These guys are efficient. You'll be glad you used them." -James W.
★★★★★
"These guys were great! They went above and beyond and did it all with big smiles and great attitudes. Would definitely recommend to anyone!" -Meredith K.
★★★★★
"I received a phone call alerting me that they were on there way. The movers arrived when they said they would and got started right away. Doorways and stairways were wrapped. Blankets were placed in outside doorways since it was raining. These movers worked for 10.5 hours with only a few short breaks. This was a big move and they never complained one time. Their attitudes were cheerful and respectful. I was alerted when I had items that were already broken so that I would be aware. However, I did have 2 pieces break during the move that I wasn't alerted to. I found them broken after I began to decorate. These were items not boxed – a lamp and a base to a decorative piece. All in all, my experience was awesome. I would use them again." -Carol W.
★★★★★
"2nd move. 3 men did an uneventful move in less than hour. Would recommend you folks to a friend and use you for our next move." -Phil S.
★★★★★
"This is the second time I have used Brown Box movers and everything was as good as can be during a move! I highly recommend them!" -Connie D.
★★★★★
"I have moved a few times and I have to admit these guys have done the best job of any moving company I have ever hired. They took good care of our stuff while being efficient about it. They did not try to waste time to just milk the clock. The specific movers that helped us were very respectful and professional. In fact, if I request this company again I would request the same movers." -Mark M.
★★★★★
"Needing help with unloading a uhaul truck coming from Houston to Denton, we enlisted the help of Brown Box Movers. Even with traffic issues, Lindsey helped us with timing and scheduling all along the way. Bert, Matt and Dayton met us upon arrival at our destination in 100 degree weather to unload our shipment. They carefully and efficiently took care of our belongings and all within the agreed upon time frame! We have already booked another move with Brown Box. Great job!!" -Melissa C.
★★★★★
"Steve, Matt and Justin were just terrific. They were so good about moving my stuff, and careful too. They pointed out scratches before they moved it.. I will use them again. I can't say enough good things about them. I'm grateful to my friend for recommending them." -Susan K.
★★★★★
"We had 5 very nice strong men that were very professional and did not damage a single thing. It was a wonderful experience and we will be using them again on our next move!" -Jessica C.
★★★★★
"These guys rock!! Not only did they move our things but they helped take care of my injury. Seriously, hire these people!!" -Judy M.
★★★★★
"Great working with these movers! Very fast and efficient, but careful with belongings. Will definitely be a repeat customer." -Suzzanne S.
★★★★★
"excellent service. Only took 40min to unload my uhaul truck." -John M.
★★★★★
"They were very professional, yet very concerned about taking good care of our furniture, and were so good to help us in every way. Not only did they move our furniture and appliances, but the set them up and changed our our washer and dryer. We had lots of things since we have lived in our house 40+ years, and they were very patient with all our things that were boxed and ready to move. We appreciate them very much!" -June W.
★★★★★
"The men were on time, fast, efficient, courteous, nothing was damaged." -Jim A.
★★★★★
"These guys were caring and very professional." -K N.
★★★★★
"Crew of 4 led by Burt showed up on time and busted it all day long. Polite, respectful, nice fellas. I got several bids for the move but was compelled to call here as a friend insisted I give them a shot because of her great experience. All I can say is there was nothing disappointing and the price was about half of the other quotes. Call and ask to have Burt do your move, you will not be disappointed!!!" -Chad G.
★★★★★
"This company is great. I used them for my move a few days ago.. After much research I selected Brown Box. The customer service is very efficient. Eric and Austin were the team that moved me. They were very helpful and friendly. They exerted every effort to make the move as easy and fast as possible. I would definitely use them again and I highly recommend them." -Sandra O.
★★★★★
"I found them online and completed the online form for a quote and had a call from the office within 5 minutes of hitting submit. They did exactly what they said they'd do…got an email quote that day, got a phone call when they were on their way, they were professional, they were courteous, they were fast and they were less expensive than a company I had previously used (and they were giving me a discount). Would definitely recommend them and will use them again should I ever move again!" -Amy D.
★★★★★
"Everyone was so nice and polite, nothing was the least bit messed up. For the first time, moving was actually more a pleasure than a pain. Thank you all so very much." -Barbara L.
★★★★★
"This past weekend was the 3rd time that I've used Brown Box Movers in a year!! Each time has been exceptional. When scheduling a time and date, Lindsey was most accommodating and easy to help me remedy some difficulties I was having. The young men that have helped me have been prompt, courteous, respectful of my belongings and so friendly! I can not recommend this company enough…and I will certainly use them again (next year? :)" -Cynthia G.
★★★★★
"The guys did a great job moving and took great care to ensure nothing was damaged during the move. In addition I had a 600# safe that was moved with ease. I'll be using them again in the future." -Sam E.
★★★★★
"I moved last week and I had Zac, Justin and Bert. They were the best movers I ever had. They took the time to rap my future before taking it out to the truck and even helped me rearrange the furniture in my new place. This was my 20th move as a Military Family and I have delt with many movers but these Guy's were the best! I will definitely use them again. Thanks Guys, I know it wasn't easy getting stuff up the stairs, but you Guy's did awesome job and not one scratch on anything." -C. R.
★★★★★
"Brown Box was a true "6 Star" experience! They responded quickly & provided a detailed cost analysis with no hidden charges. The office staff is great & the moving team was professional, polite and catered to our needs. I can not imagine using any other company for moving services after our recent move with them. Quit looking and call these guys — they won't disappoint!" -Jimmy B.
★★★★★
"My entire experience was wonderful! The movers took charge and made me feel confident in their abilities. They were polite and friendly. I will definitely recommend this company to others for their moving needs." -Jean C.
★★★★★
"Contacted Brown Box Movers in early September for an upcoming move; they performed a walk-thru look at what was to be packed, disassembled, loaded and moved. An estimate and breakdown of expenses was provided. On moving day they arrived on time as scheduled. From that time on every detail of the move was done without incident. They were most friendly, courteous and very professional. Brown Box Movers is without a doubt a most professional, well organized moving company. I would definitely recommend their services. If we should move again, Brown Box Movers will be the company we hire." -Marvin & Jan L.
★★★★★
"I got exactly what I wanted. Professional and on time and well worth the money." -Luke R.
★★★★★
"Incredible Service, Incredible Rates! Went with Brown Box movers after realizing other "local" companies were way to expensive. Wouldn't go back on my decision for anything. Great movers and great rates!" -Matt C.
★★★★★
"These guys are the BEST movers we have ever used! They're affordable, efficient, and made our move stress-free. We have 3 kids (5 years old and under) and one on the way so we definitely needed help getting everything moved. The crew of guys that moved us not only took good care of our furniture (wrapping it, disassembling/assembling, using moving blankets, etc), they were so kind and patient with my kids. Scheduling was easy and the whole move ran smooth. I can't recommend Brown Box enough!! Soooooo glad we used them for our move!" -Ginny E.
★★★★★
"Brown Box Movers are Awesome!! Thx Guys!" -Jay B.
★★★★★
"Would highly recommend this company. Made the 3rd story apartment haul look easy! I will definately hire you again!!" -Jeff G.
★★★★★
"I highly recommend Brown Box Movers for moving services. They were timely, organized, friendly and extremely accommodating. Great customer service." -Kandy P.
★★★★★
"The movers called before arriving and arrived at my requested time. They were courteous and professional. They confirmed the items to be moved and I didn't feel as though I had to follow them around to make sure they moved only the items I requested. I moved the items to a storage facility and they unloaded and placed the items in that storage unit utilizing the space very efficiently. I would definitely recommend Brown Box Movers to anyone. Thank you for the great service!!" -Lynn C.
★★★★★
"Very good to have someone that you can depend on to move your belongings with care and professionalism. They did a great job in the rain and got it done in record time." -Anne B.
★★★★★
"The process was smooth from start to finish.. outstanding customer service and work was done in a timely manner." -JGS Advisors Insurance Group L.
★★★★★
"Brown Box Movers made moving our office a breeze! They came to our office to get us an accurate quote when other companies just gave us an hourly rate and left it up to us to figure out how long it would take. We needed to split our move into two days and they were great for both moves, while other companies were going to charge us significantly more for this. We weren't on site for either move, but the level of communication with us was great, and our on-site employees were very happy with their service. I highly recommend Brown Box!" -Dana D.
★★★★★
"From the time I first made phone contact with Brown Box until the move was complete, everything was smooth and easy. Setting the appointment was super-easy and everyone I spoke with was courteous and helpful. On moving day, I received a call to let me know they were on their way. Movers showed up right on time, during the early part of the anticipated window. The guys were polite, quick, and efficient. Could not have asked for a better experience. Thanks so much!" -Mary G.
★★★★★
"Move was handled in a professional and efficient manner, would definitely recommend." -Randy S.
★★★★★
"Stephen, Ray and Justin showed up just as agreed. They were a strong bunch of guys and really good natured. They moved things carefully and worked really well together. They were extremely fast and didn't drag their feet, even in the extreme heat of the day. I would definitely hire them again – they were great!" -Debbie P.
★★★★★
"Excellent timely service." -Eric S.
★★★★★
"The young men that came out did a great job , very friendly and very prompt." -Dan G.
★★★★★
"The movers were very professional and efflcient. They got the job done in less time than we thought. We will definitely use them again for our next move." -Anne B.
★★★★★
"Eric, Austin, and Tamar helped us move to a 3rd floor apartment in the middle of the summer and they were very friendly and incredibly efficient movers. They got everything done in under 2 hours and honestly, we couldn't have asked for a better experience! Will absolutely use this company again!" -Erin S.
★★★★★
"Brown Box movers were the only thing not screwed up about my move. Eric I believe was the guy in charge, and he couldn't have been nicer. They were on time getting there, quick, all my things were well taken care of, and they even offered to help me move stuff out of my own personal vehicle. I was also pleasantly surprised that even though I paid for 2 guys and a 20 ft truck, they brought an extra man, no extra charge, just to make things move a little faster. I seriously had problems with every other component of my move, coordinating several different vendors and groups of people in and out, and the only ones who were kind, on-time, and caused no problems were these guys. I really appreciate having the major part of a move, the movers, be the thing that doesn't cause me more stress." -Kyle W.
★★★★★
"Very professional, couldn't have been happier with the guys that showed up to help us with our move. Would use brown box movers in the futures without hesitation!!" -Michael B.
★★★★★
"They are on time. Very Conscience About what they are packing. They take care and think things through on truck, man power and your storage issues. My family has used them 4 times. We will use them every time we move. Great team. From Lindsey to the guys." -Kim R.
★★★★★
"As a person who has moved most of their life across the country and back… I can honestly say this was the best experience I have had so far. These guys are fast, professional, polite, and handle all of your belongings as if it were their own.The quote was affordable and spot on as far as the necessary man-power and sizing of the load/boxes. They arrived on time, and they were finished before we thought they would be. (They moved a 2300 two story square foot home in half a day to a new location 25 miles away). I am going to recommend Brown Box Movers to anyone I know, and I will use them again when I move next time." -Jasen Y.
★★★★★
"Perfect move, on time, courteous, had five movers with two trucks. Believe one of the guys was a fill-in for someone that was ill, overall great job. Great care in moving furntiure on hard wood floors. I would lose track of one of the guys at times but they did the job they were supposed to do, without any incidents. Thanks." -G. S.
★★★★★
"BBM were very organized and held their stamina from start to end ( about 5 hours). They used every second to pack us up and to unpack us. We were amazed how well a job this company did and were very helpful during this stressful move day. The entire staff are excellent and we thank them for their staniloty and peace of mind." -Sergio & Tina P.
★★★★★
"We've moved a lot and I would highly recommend Brown Box for your next move. They've been our best movers yet." -Angela V.
★★★★★
"Thank You for your service!!! All expectations were met and I will recommend Brown Box Movers!!!" -V. A.
★★★★★
"These are some of the best movers we have ever had! They took the time to not only take care of our property that was moving, but to protect our brand new house! They wrapped the doors to keep items from being scratched. The gentlemen were polite and a pleasure to work with. They had packed us up a month earlier and even remembered what was in the boxes and remembered us… which was a great personal touch! We would use Brown Box Movers anytime in the future!" -Dawnya T.
★★★★★
"I have been moving many time. I highly recommended Brown Box Movers Is the best in Dallas. They are so awesome polite, hard work and honor that the keys you want. I really appreciate what they do and love it… God bless." -Henry V.
★★★★★
"Nice friendly service! Nothing damaged or scratched… Seriously these guys busted butt! They were very polite and had great attitudes! Top notch!" -Mark V.
★★★★★
"This was the best move ever! The team of movers were great! They took such great care of our stuff and they were professional and courteous. I would highly recommend this company!" -Lori C.
★★★★★
"My movers were extremely professional and careful and efficient. They unloaded two UBoxes within one hour. From the initial response to my quote request to reservations to confirmation call, the woman on the phone was very friendly and accommodating. I can't say enough nice things about Brown Box Movers–their rates are lower than any other company I contacted, and I was impressed with them from beginning to end. Thank you." -Jill T.
★★★★★
"Let me start off by saying the guys that helped me move were very professional, yet also very down to earth. They were all very friendly and even went the extra mile moving some extra things for me! Even the receptionist was super nice and friendly every single time I talked to her. I am HIGHLY impressed with this company, and I would very honestly recommend these guys to anyone." -Carson S.
★★★★★
"I will only use Brown Box Movers for any move going forward!! They were so friendly and efficient from the first phone call to the last piece of furniture being unloaded! They called me the day before to see if an earlier arrival time would be okay. The day of, the guys called me to see if I was ready because it was a little earlier than expected. All expectations and policies were very well explained prior to the start. The level of professionalism is off the charts! I moved from a one bedroom apartment on the first floor to the same thing about 10 miles down the road – they completed everything in under two hours and delivered everything in tact! They have the best prices and outstanding customer service. I highly recommend using Brown Box Movers!!!" -Jennifer C.
★★★★★
"The Moving Company Go-To for Denton! Everyone I came in contact with for the company, from Lindsey giving me the quote and scheduling the move to the movers themselves were great! Very friendly and helpful. I was really impressed when they even helped me get some boxes into my car and even helped me when my cat was trying to escape the apartment and his crate. In addition to the great personalities all of my furniture and boxes remained unscratched and undamaged and they moved my stuff in and out very quickly. A big plus was that I did not have to unpack my dresser or night stand, since they wrap those pieces of furniture. I would recommend them to anyone moving in the North Texas/Denton area!" -Mary P.
★★★★★
"Brown Box movers recently moved my office. I highly and without reservation recommend Brown Box. From their estimate to my questions along the way to the moving day they were very friendly, reasonable, efficient, and went the extra mile for me. Everything arrived on time and in excellent condition. They helped make the stress of moving much easier. I would definitely use Brown Box again." -Kathie S.
★★★★★
"Showed up early. Very efficient, well trained and polite movers. Explained everything about their policies, etc beforehand. Will use them again for any upcoming moves I have. HIGHLY recommend them." -Grady R.
★★★★★
"It was a great experience, good service, guys were all very polite and nice. They were very accommodating and made a move a good experience. They made a move for older people very tolerable. Their pricing was good and very easy to work with." -Mike P.
★★★★★
"Your guys were amazing this weekend with my move. I just wanted you to know they were kind and understanding to my situation and were extremely professional and courteous. I will never use anyone else to move me and I will make sure that everyone knows what a great job they did." -Michele N.
★★★★★
"They did a great job and very affordable. Will recommend to others." -Nick H.
★★★★★
"Excellent service, great friendly crew of people. Also very polite. I don't think you could hire a better firm for your move." -JEFF G.
★★★★★
"Wonderful quick service. Great customer service. Will use them again for next move and recommend to friends and family." -Amber S.
★★★★★
"Lindsey in the office was fabulous. She got a quote for us immediately and called and emailed confirmation. The guys were top notch. They were right on time and did a great job. Their great attitudes made a stressful time alot easier. We would definitely recommend them highly." -Kim R.
★★★★★
"Brown Box is the best moving company that I have hired over the past several years!!! These guys are great and are very hard workers. Clean Cut, Affordable, & Great Guys to be around…I Highly Recommend these guys!!!" -Joe S.
★★★★★
"This was the absolute BEST moving crew I have ever hired! They were so hard working, polite and NICE!!! At one point, my three year old son fell asleep on a recliner in the Living Room – The guys were trying to work as quietly as they could!!! Talk about going the extra Mile!!! I LOVED them!! I would hire them again and to take it a step further, I have posted my experience on my neighborhood Facebook page!!!" -Stefani B.