Certainly packing for a move is not on the top of anybody's list of fun things to do, but sometimes it is a necessary evil. With some effort, you can still make it a less painful endeavor and accomplish what you set out to do. Here are a few things that will help you tackle the packing chore.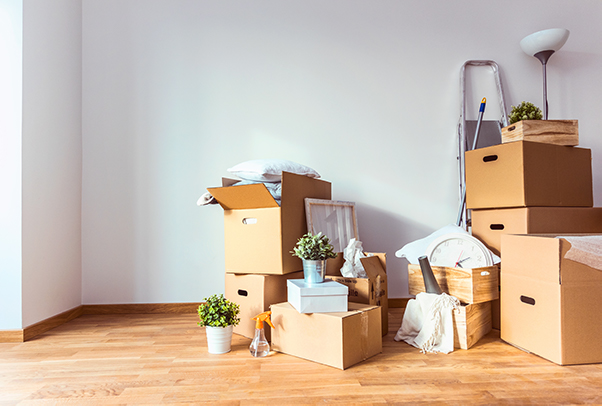 Be Strategic
I'm not going to lie, this is going to be tough, but you need to tackle things strategically and logically. Don't just start packing boxes, because, without a plan, you will get frustrated and angry and poor Fifi might end up dodging shoes and kitchen utensils. Okay, maybe that was dramatic, but it is true. Pace yourself and make a plan.
Start with a room or a specific area and plan on doing that in a set amount of time. Say the garage is your first room, then lay out your boxes and pack until the whole area is complete. Be mindful of the fact that least important areas should, obviously, be done first (don't pack the hairdryer if you're going to need it in the morning). Bathrooms, bedrooms and kitchens are the typical rooms you need most so take that into consideration and use lists to help you identify the most important areas to the least.
Label, Label, Label
Trust me, you do not want to end up with boxes full of items that you have no clue what they are, so you are going to need to invest in some black markers of some type.  If you can swing it, buy some white sticker backed labels to mark on; this will make it easier to notice when loading or unloading. Labels will also make it easier to segregate your boxes for less headache later when you are searching for that hair dryer or bathroom amenities.
Remember, labels will also help the packers understand where you may want certain items located.  Don't be afraid to instruct the packers on which items you would like to have packed together, this will help them work better for you and make the move easier when it comes to unpacking.
Stay Positive
This last one is for your own sanity. Don't invite any help over that will be negative about your move, or focus on how much stuff you have. These people will suck the joy right out of you. Stay focused on the task at hand and give instructions for your workers so they know exactly where to start and stop. Remember, you are the team lead in this so it will take you giving moments of clarity for those around you when they get off track.
Be the one to call for breaks in the work and take care of your helper's needs. Always be mindful of others and follow the task through to completion.
In the end, you will be proud of your job well done and, who knows, maybe you will actually enjoy the move.
Of course, you can take all of the guess work out of the move and contact us and we will help get you moving.