Apartment Moving Without The Stress
Apartment moving can be quite a stressful and daunting task.  At Brown Box Movers we are very familiar with this type of move and can offer up a stress-free transition. We have hands on experience and are skilled in apartment moving.  We are fully licensed and insured  DFW movers who take pride in our commitment to our clients.  Here are a few ways we can help make your apartment move a breeze and less of a squeeze.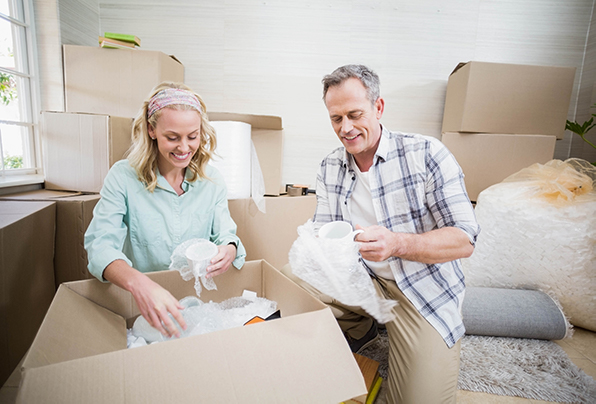 We'll Take Good Care Of Your Belongings
We handle all items placed in our as if they were ours.  Everything is of value in our eyes.  All furniture is covered in padding and shrink wrap.
Let Us Take the Stairs
If you have landed on the third floor… we feel for you. Let us do the heavy lifting and stair climbing. Once we have moved your belongings we will be sure and load them accordingly.
Let Us Unpack For You
Moving is stressful and exhausting. Let us unpack for you so you can enjoy your first night in your new place without any interruptions. You direct us and we will put it where it belongs.
From dealing with the hassles to saving your back from going out again, we are the apartment moving experts who know all the secrets to getting the job done and done right. We look forward to helping you move forward into the future of what home looks like for you. Contact us today to find out how we can help get you started.