People choose to downsize for many reasons: children move out to live independently, the family dynamics change and goals and lifestyles evolve.  By reducing your household expenses and responsibilities, you will have more opportunities to save, to help others and to pursue your goals and dreams.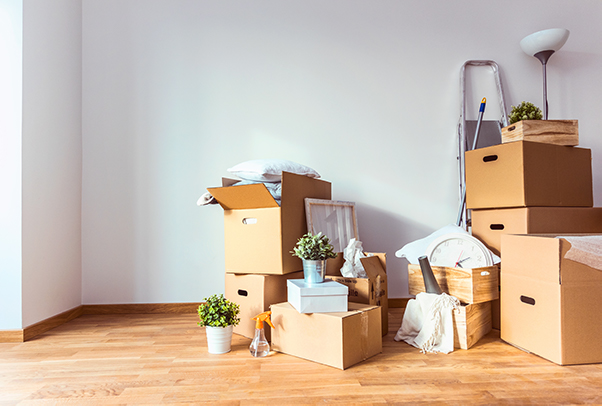 Once you decide to downsize to a smaller home, there are several things residential movers can do to simplify the process, bringing peace of mind to what can be an emotional and challenging season.
Keep what matters most. When you decide to downsize, you will begin to make choices. What do you want to keep, and what are you ready to let go of? Do not be afraid to keep the things that truly bring you happiness. Family photos and baby's first shoes are precious memories. Don't feel like you have to throw away everything. Once you begin to ask yourself, "What really matters to me?" and give yourself permission to keep a few important treasures, deciding to pass on the less significant items becomes easier.
Reframe your thinking. When we reflect on our personal items, we say to ourselves, "I might need this one day." Instead, try asking yourself, "Who could use this right now?" Consider donating some of your used items to charitable organizations or selling them. Focus on the good you are doing for others.
Let go of the "junk." Once you have sold what you can and donated what will be valuable to someone else, there will inevitably still be "junk" that you won't want to take with you: the broken trampoline in the backyard, remnants from long finished home improvement projects and all that stuff taking up space in your garage. For these intimidating jobs, Brown Box Movers is here for you. We'll help you clear away all those odds and ends just taking up space; you'll feel light and free, and your old home will sell much more quickly!
Find a reliable, trusted mover. Brown Box Movers is a dependable, family owned business that prides itself on professionalism and reliability. Your family and your treasures are safe in our expert hands.
Follow the "One Thing In, One Thing Out" rule. Once you settle into your new home, it may be easy to fall back into old habits. To be sure that you don't quickly run out of storage space, follow this easy tip. For every new item, you bring into your home, ask yourself, "What is one thing I may no longer need? What am I ready to let go of? What might I be able to sell or donate?" This can be challenging, and even if you don't commit to it 100%, the simple act of regularly considering, "What do I really need?" helps keep you focused on your priorities.
Downsizing brings new opportunities and empowers many people to live a life a freedom. Contact us and today, and let Brown Box Movers help you make the big move into a smaller home!