6 Things To Look For In An Office Moving Company
When the time comes to switch office locations you know the benefits of hiring a professional moving company. Professionals can offer a seamless, uncomplicated move devoid of unnecessary stress – if you choose the right office moving company, that is. Choose the wrong one and you could be left with a big headache.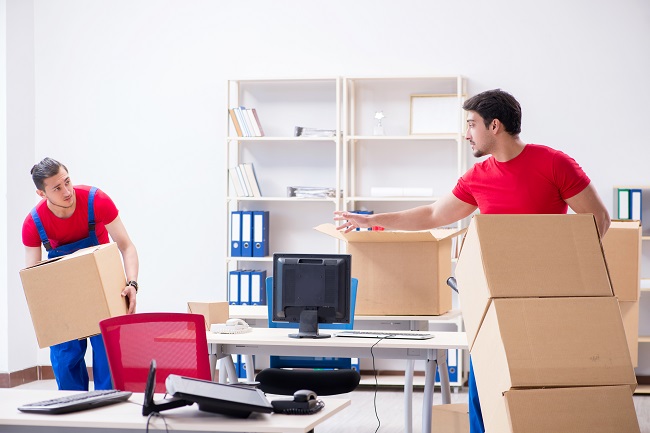 So, how do you choose the right company to help with your big move? By ensuring they possess the following six qualities.
1: Top Notch Listening Skills
During your initial consultation with the moving company, they should listen attentively to your needs. You can tell they are listening if they make eye contact, nod their head, lean a little towards you while speaking, and can repeat what you say. They should not be distracted by their phones or other paperwork while you are speaking.
2: Attention to Detail
A good office moving company will have the strictest attention to detail. This should be evident in the moving proposal they put before you. Attention to detail will ensure nothing is left behind in the move, and nothing is left to chance, either. With an effective strategy and bullet-proof plan, your move will be the most successful.
3: Clear Pricing Structure
Nobody likes hidden fees, but unfortunately, they pop up often. When hiring a moving company you want one who lists out any and all fees in a clear, obvious manner. This ensures you don't end up over budget at the end of your move. Starting off at a new location with a deficit in the budget is a very bad idea.
4: A Single Point of Contact
Depending upon the size of your office you could have a team between two and twenty or more people working on the project. This can quickly become confusing if you don't know who is in charge. For this reason, you want to ensure you've been given a single point of contact for all communication.
5: Quick and Reliable Services
An office move needs to be handled quickly so business can resume in a timely manner. When the business isn't operating it isn't turning a profit.
There is always a chance something unexpected could come up, but barring the occasional unavoidable issue your move should be quick. The moving services should reliably work to get the job done in the time frame they quoted. Online reviews are a good place to get an idea of how well the job will go before it begins.
6: Experience in the Field
This last point goes almost without saying. It is important to choose a moving company who knows what they are doing, and the best way to get this knowledge is through field experience. Ask how long they have been in business, and whether they have individual expertise outside this company.
For more information on moving contact us today.