Essential Tips on How to Cope With Relocation Stress Syndrome
Moving can sometimes be stressful. It's often a transition period marked by the loss of familiarity and the separation from friends. It's no wonder that some seniors struggle to adjust to their new assisted living facility. Stress is a normal thing during a move. However, when it begins to affect physical and mental health negatively, it develops into an acute stress disorder known as Relocation Stress Syndrome (RSS). So, what exactly is Relocation Stress Syndrome, and how can we fight it?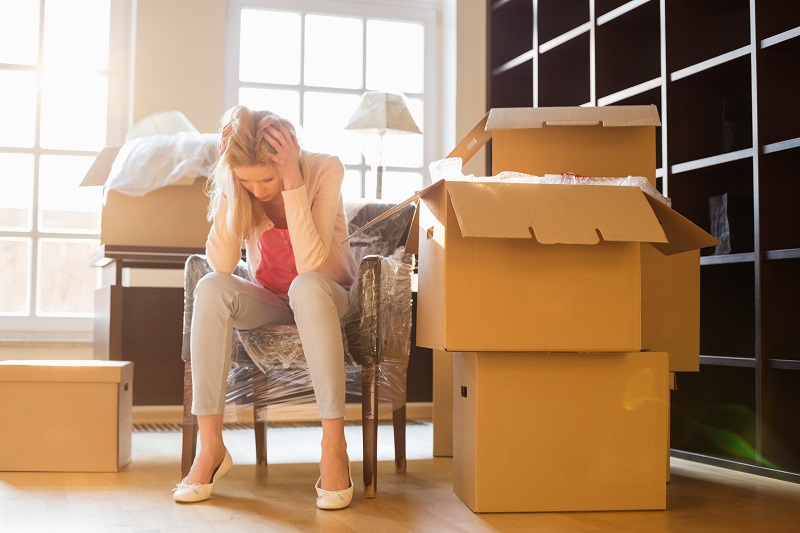 What Is a Relocation Stress Syndrome?
Relocation Stress Syndrome, also known as the transfer trauma, is a group of symptoms including anxiety, loneliness, hopelessness, and confusion when a person transfers from one setting to another. These symptoms can impact our mood, behavior, and psychological health. As a result, it may lead to:
The death that occurs too soon
Increased depression
Increased memory loss
Dissatisfaction with the new location
Refusal to participate in social activities
Tips to Help Reduce the Risk of RSS
According to research published by the American Society of Aging, 63 percent of people aged 75 and over want to age in their own homes as they believe the house has a more excellent emotional value besides the monetary value.
The stress of moving can sometimes overshadow the benefits. It's critical to demonstrate to your loved one that relocation offers opportunities to pursue new hobbies, renew old routines, meet new people, etc. Shifting the focus on the positives might help seniors adapt smoothly and avoid additional stress. For a smoother transition, you can try these tips:
Do not rush the moving plan: Unless you're moving because of a crisis that needs a quick shift, go slow on the process. Discuss the idea with your loved ones and explore numerous choices with them. Allowing your elderly folks to participate in decision-making increases their likelihood of having a better experience at their new home.
Please encourage them to participate in the community. Communities provide a variety of activities. You can work with the staff to assist your loved ones in keeping up with their desired pastimes and hobbies. It will help them make new friendships and get used to the caregivers.
Make the new place look like home: Create a welcoming atmosphere by displaying family photos throughout the new suite and carrying along with a favorite chair.
Concentrate on your wellbeing: If you don't eat well and get a decent night's sleep, stress can worsen. That applies to both you and the senior. During this period, try to consume healthy meals, workouts, and get enough sleep.
Encourage your loved one to visit. One fear your elderly loved one may not voice is the fear of being forgotten. Set up dates for paying them visits to help ease this fear.
Maintain as much of your everyday routine as possible.
Bottom Line
Helping a loved senior move takes a lot of love, care, and patience to make their new life delightful, safe and secure. We at Brown Box Movers offer you a hassle-free and efficient move to whichever destination.
Contact us today to enjoy our exceptional services.