3 Tips for Packing and Organizing Clothes
Clothes are usually at the bottom of the to-do list when it comes to packing up and moving. Whether it's so you have full access to your wardrobe as you finalize everything else because the breakables are more of a concern, or because you're running out of time and something had to be last, usually clothes are just stuffed into the remaining boxes and bags and tossed in the car. But here are a few ways to conveniently start packing up your clothes as you move and lessening the load.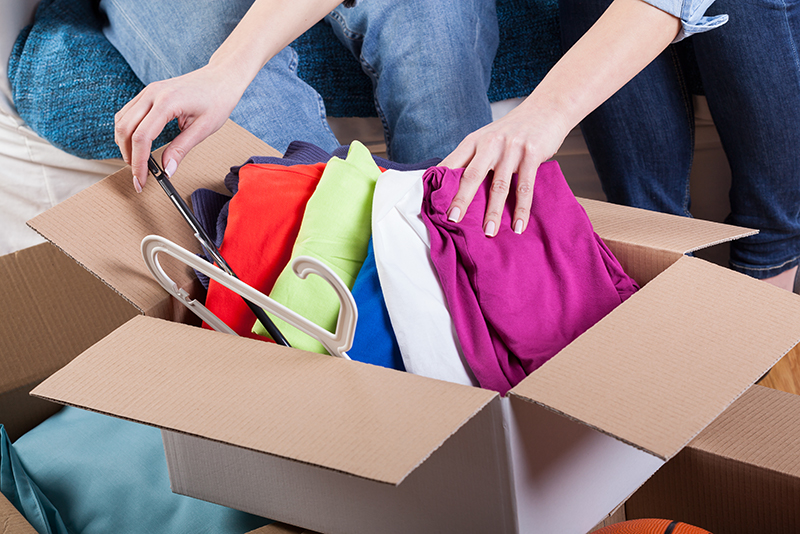 Use the opportunity to go through your closet. If you feel like you don't have time to deal with sorting through your closet, it's the perfect time to do it. You won't go back and forth between older clothes you haven't worn in a while and chances are you won't have the patience for uncertainty. You're more likely to make honest evaluations and reduce your wardrobe when you're in a hurry, especially with the added incentive of having less to pack and unpack.
Instead of deciding what is safe to pack up, decide what you need for the next week. Treat the last week of a move like you're packing for vacation: separate all the articles of clothing you need for however many days are left, then pack up all the rest. Taking out the clothes you need instead of evaluating article by article will speed up the process.
Number the clothes boxes and the rooms they go in. The boxes labeled 'kitchen' clearly go in the kitchen, and even the boxes labeled 'dishes' probably go in the kitchen. But clothes are a little less defined. Instead of having all the clothes boxes go in one bedroom for you to figure out later, number the boxes according to which bedroom they belong in and hang signs above the doors. Even if you don't know the layout of where you're moving to, people will remember their number and that will make sorting the boxes easier.
The hectic conclusion to packing up and moving can make you feel like the only thing to do is just throw everything in a box and hope for the best. But going into the process with a few mental tricks to keep yourself organized and hiring a moving company that can carry the process out will make the move easier. Go to Brown Box Movers to get a free packing and moving estimate.