Packing Tips for an Easy Move
When it comes to moving, one of the hardest tasks to complete is packing all of your things. Besides the fact that it's time-consuming, packing can also lead to mistakes that will cause you plenty of grief later on. For instance, you might neglect to use special wrapping for your fragile items and end up with a bunch of broken stuff when unpacking. Or you might simply throw a bunch of items into random boxes and have an extremely tough time finding the things you need upon your arrival at your new home. To help you combat such issues, we have some packing tips to offer you below.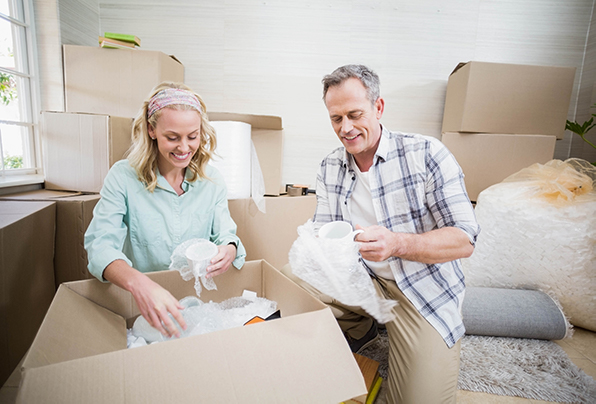 Wrap Your Fragile Items
Don't want to see your fragile items shattered into hundreds of pieces? Take the time to wrap the items in order to keep them safe. Bubble wrap is great for the task, but thick blankets and newspapers can work as well.
Label Your Boxes
Don't just haphazardly throw things into random boxes. Place similar items together and be sure to label the boxes with its content. You'll be grateful that you took the time to do so when it comes time to unpack.
Don't Do It Alone
Packing by yourself is hard work. So let us help you with it all. Contact us today and we'll bring all the supplies needed to get your things packed away safely for the move. That way, you'll have time to worry about other things like saying goodbye to all of your friends from the old neighborhood.