Preparing For Rain on Your Moving Day
It's the day of your move to your new home, you've pulled out all the stops to get everything ready to be packed by the moving company. You pull out your smartphone to check the weather and see that it's going to rain; what do you do? The one thing you don't do is panic, because you called Brown Box Movers to assist with your move. Whether this is your first move or your fifth, Brown Box Movers will take care of your needs. Please read on to learn about ways that you can prepare for rain on your moving day.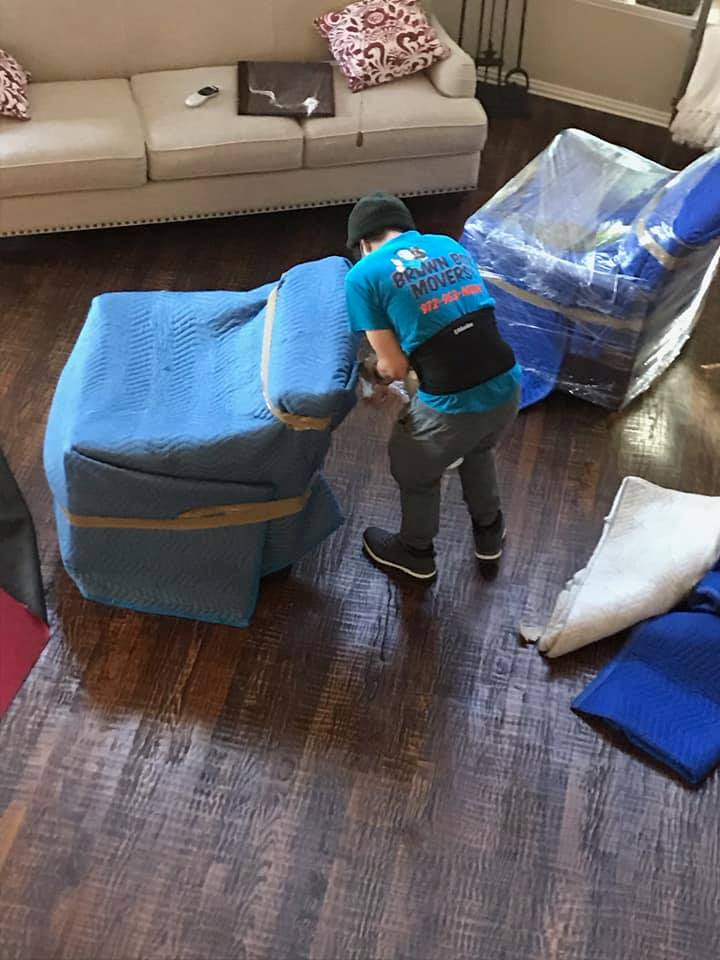 Plastic Wrap:
Brown Box Movers will wrap your important belongings to protect them from getting damaged in transit. This includes water damage from sitting outside in the rain waiting to be loaded onto the moving truck. If there's rain in the forecast, be sure to request your Brown Box Movers to wrap any large electronics like televisions, wood, and/or fabric upholstered furniture, as well as appliances like microwaves and toaster ovens. The plastic wrap will provide both water protection and damage protection.
Towels and Blankets:
If there is rain in the forecast on your moving day, be sure to leave any towels and blankets that you don't mind getting dirty unpacked to protect the floors in your current home from getting wet and muddy while your Brown Box Movers come in and out. Before closing the door on this last chapter of your life, the towels can be lifted and the floors can be inspected for any moisture and mud left over. While many people have a set of old towels that they keep around for situations such as moving, blankets cover a wider surface area. There are many types of outdoor and waterproof blankets that are excellent for moving.
Truck Placement:
If possible, it's best to have your Brown Box Movers park the moving truck as close as possible to your home to reduce exposure to rain. If there are obstacles such as shrubbery and trees in your front yard, perhaps you have a driveway that runs close to your front or back door. If you have an attached garage or a covered porch, they can be used to your advantage to make loading the moving truck as fast and dry as possible.
Heavy Rain:
It's always important to be prepared for heavy rain.  When it's pouring outside, time is of the essence in order to protect your property and belongings from the ravages of water. In this situation it's helpful to create a daisy chain of helpers from your belongings to the moving truck. The daisy chain approach reduces fatigue and is efficient. With the above tips and ideas in consideration, and Brown Box Movers at your side, you too can be prepared for wet weather on your moving day.  For an easy and hassle free moving experience, contact us.