Rights Regarding Moving States
When you're doing an interstate move, the Federal Highway Administration is the regulatory organization that sets terms that are meant to protect both you and the shipping company. Understanding your rights and responsibilities when moving between states in advance of contacting a moving company helps to ensure that everything goes smoothly! Below you'll find a few of the most important things to know.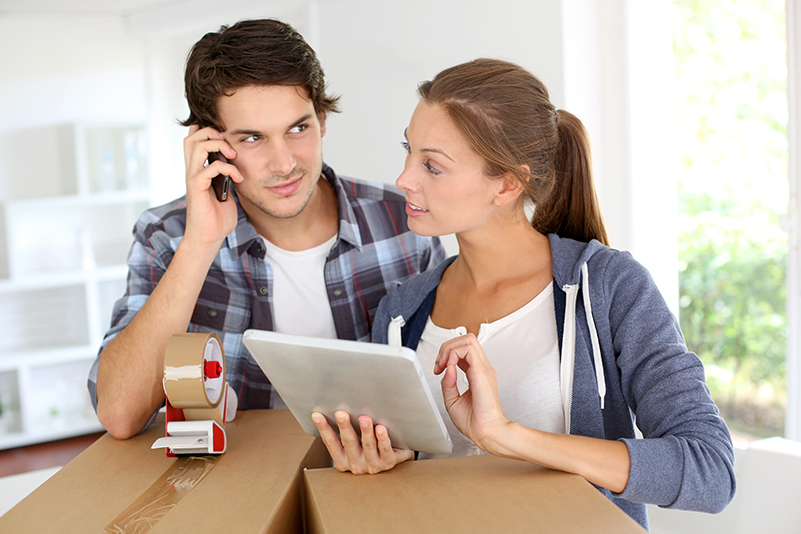 How Estimates Work
There is no law requiring movers to provide an estimate, but most will do so voluntarily. However, when they do provide an estimate, they cannot charge any more than the estimated amount if it is labeled as "binding." A "non-binding" estimate must be in writing, but is more general and can be altered up to 10% over the estimated amount. A mover can charge you a fee for a binding estimate, but cannot charge for a non-binding estimate.
The Bill of Lading
This is the contract that governs your move. The mover must provide you with a copy before they begin loading your items, and it must contain the same information that is on the order of service. It is your responsibility to read the bill of lading and to maintain your own copy.
Prepare For The Possibility Of A "Leave-Behind"
If the mover underestimates the amount of space your goods will take to transport, they are allowed under some circumstances to leave some goods behind and send them on a second truck. This is more likely to happen with a non-binding estimate. Since these goods will arrive at a later date, you'll want to make sure essentials are packed together and are among the first items loaded on the initial truck.
The Moving Company's Liability
There are four formal levels of liability that you can agree to with the move: released value, declared value, lump sum value and full value protection. Released value sets the mover's liability at only 60 cents per pound, but there is generally no charge for it. However, you will be required to sign a statement declaring that you do not want a higher level of coverage. Declared value sets the mover's liability at a rate of $1.25 per pound. Lump sum value allows you to declare your own fixed value for the whole shipment so long as it amounts to over $1.25 per pound. Finally, full value protection ensures that if items are lost or damaged, they will either be replaced with the same item or a cash payment for current market value for that specific item will be made. Carriers may also offer their own third-party liability insurance, which should always be completely optional.
With proper preparation and the right moving company, any move should go smoothly. Feel free to contact us with any further questions you may have.