Apartment Moving Tips for a Stress-Free Move
If you are moving from one apartment to another, you might not be looking forward to the hard work of getting your belongings from your old apartment to your new one. Luckily, though, following these tips can help make your move easier and stress-free move, allowing you to settle into your new apartment home as soon as possible.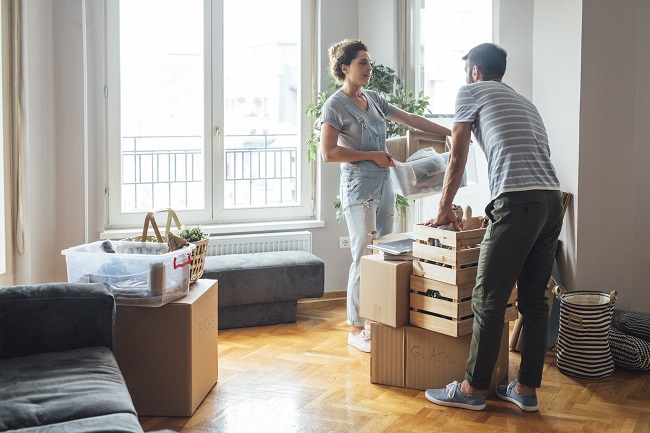 Minimize What You Take With You
If your apartment is like many, you might have a somewhat limited amount of space to work with. If this is the case, then you should be careful about what you take from your old apartment to your new one. After all, it can be very easy for smaller apartments to become cluttered.
Consider giving things that you don't want to your neighbors, selling them on Craigslist or donating them to a local charitable organization. Then, you can avoid cluttering up your new apartment, and you'll have less stuff to worry about moving out of your old apartment.
Get Started Early
Even though you might not have as much "stuff" to move as someone who is moving from a large house, this doesn't mean that the moving process can't be rather time-consuming. Getting started with going through things, packing up stuff that you don't use daily and otherwise getting ready for your move as far ahead of time as possible can help you avoid feeling too stressed and panicked at the last minute.
Hire a Moving Crew
Moving from one apartment and into another can be challenging. If you live on a higher floor, for example, moving your furniture down to the ground level and into the moving truck can be challenging. Consider hiring a moving crew to help make this move a whole lot easier.
Clean Up Thoroughly
Even though you might feel really exhausted when you get everything out of your old apartment, you will still probably want to take the time to thoroughly clean it. After everything is moved out, this will be an easier job to tackle. If you take the time to clean your apartment thoroughly, then you can help ensure that you get your deposit back from your landlord.
As you can see, there are a few apartment moving tips that you can follow to help make your move more successful. If you contact us at Brown Box Movers, we can help you with all of your moving needs.