What Does Wrapping Your Furniture Do?
Moving your home is much more than just moving your things. Every time you turn around, it seems like there's an extra step to getting your dishes ready to go, your decorative goods fully boxed, and figuring out how to get everything downstairs. By the end of it all, it might seem like furniture wrapping is just another extra step slowing down the process. But here's three important reasons why your furniture should be professionally wrapped: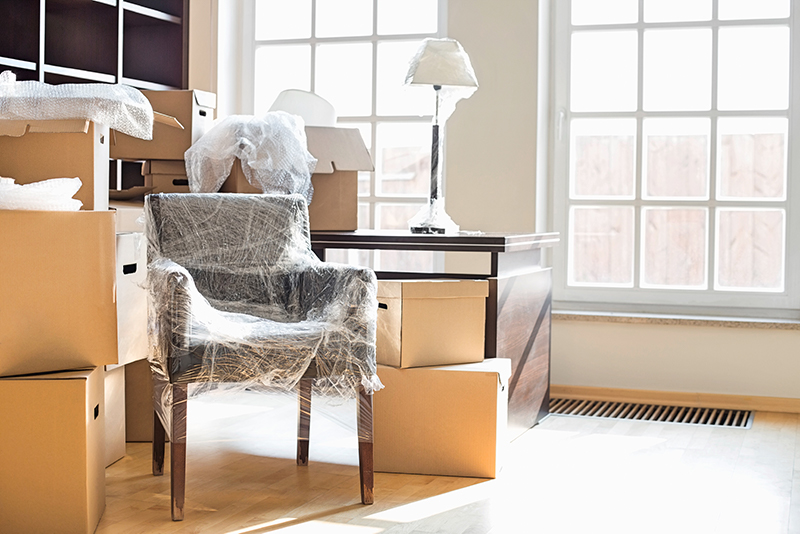 Moving is hard on furniture. Tables and dressers that have lived fairly stagnant lives are suddenly being carried outside, secured in a truck and transported across town or across the country, and then put into a new place. Along the way, knobs might wiggle off, sides could be scratched, and decorative feet or corners could get dinged. Avoid the damage with protective padding. The blankets and bubble wrap also forms a protective layer between all the different pieces of furniture in the moving van.
Wrapped furniture is safer for your walls. If you're moving out of an apartment, the last thing you want to do is chip a wall or door frame just when you've made it out with your security deposit. Padding the sharp corners of your furniture prevents any accidents, especially when bulky furniture is being maneuvered out the door.
It keeps drawers secure. Drawers wiggle loose under the best of circumstances, and turning at an intersection could twist them open. But padding keeps drawers tightly closed protects them from getting lost or chipping at the frame. It also means you can leave soft goods like clothes and toys in the drawers instead of packing them separately.
Wrapping your furniture isn't just a good idea for protecting the furniture itself. It also helps protect nearby furniture, the building, and anything you left inside the drawers or shelves. For high-quality, professional movers who can protect your furniture and everything around it, go to Brown Box Movers here.