3 Moving Tips to Make Unpacking a Breeze
Everybody hates packing for a move, and while a moving service can help make the process go more smoothly, moving items from one place to the next is no picnic either. Unfortunately, unpacking is often even less fun. After all, who likes digging through box after box of stuff and finding new places for each and every item they own, all while adjusting to a new normal?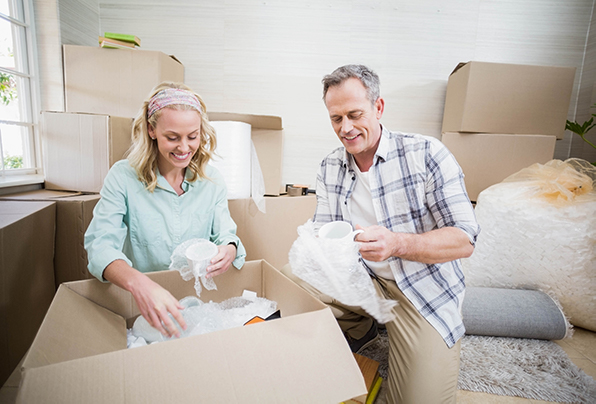 That said, there are many ways to make unpacking everything you own a more pleasant experience. Try these three tips during your next move and make your moving process go smoother than it ever has before.
Sort and Label
Firstly, it is very important to pack items that belong in the same room together. These items should be sorted into categories, and all boxes simply must be clearly labeled in such a way that both you and your movers can understand. This will ensure all boxes make it into the proper place in the house, making unpacking less of a chore.
Save the Best for Last
Secondly, you will want to make sure everything you use on a regular basis is brought into the home last. This will keep the most important items in easy-to-access places, meaning you won't be digging for silverware for hours before serving dinner a few days after your move.
Keep Essentials Close at Hand
Finally, any other items you must have on a daily basis—clothing, toiletries, blankets, etc—should be packed into suitcases and kept in your vehicle. By doing this, you will be able to keep tabs on the things you need immediately after the move. This is certain to save you from a headache (or two) during the process.
Are you currently in the process of planning a move? We would love to provide assistance! Please contact us today at Brown Box Movers.