Proper Prior Planning Leads to Easy Packing
Moving is a fun and exciting time in life, but it also means a lot of work. Do not let the stress of the process outweigh the excitement of your next destination. Instead look at as a large project, plan early and reap the benefits. Proper prior planning leads to easy packing when it's time to load the boxes and go.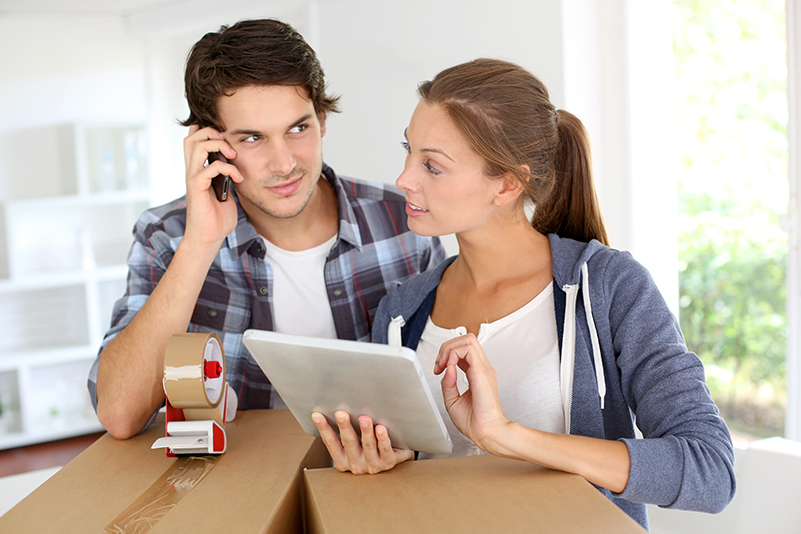 Schedule
As soon as you settle on the decision of moving, start scheduling the move.
Take a calendar out and pick a move-out date. This will help focus your mind during the moving and packing process. If possible, choose one at least a few months out.
The first day you decide, look around and figure out how much work there is.
At least six weeks before packing, sort through everything that you plan to bring. Create three piles keep, sell, and give away. Focus on the items in the keep pile.
A month before the move, gather your supplies. You can start this earlier if you have extra time.
Supplies
Gather the proper supplies early to protect your goods during transport.
Paper or labels for each box. Make sure they are big enough to write what is in the box or bag and where it belongs.
Choose larger boxes that can stand up to moving. Large rubber bins work for a variety of rooms from kitchens to bedrooms.
Smaller bins for smaller objects.
Brightly colored permanent markers in different colors. These can help organizing the packing by color coding.
Organization
Plan out an organization strategy before starting the packing process.
Color code. Choose one color and use it to label the boxes for a single room.
Print out pages with the box contents and put them in a binder. Simply label the boxes with a corresponding number. Once you arrive, look at your sheets to determine which numbers go in which room.
Packing is work, but taking these steps helps reduce the stress. Do not leave the planning until the last moment. You don't want to have to rush through the process. If you have any questions about packing, please contact us today.