A Moving Company Makes Moving Kids Easier
Few people look forward to the actual process of moving, no matter how much they might look forward to moving into a different home. This process can be that much more challenging when moving with kids in tow but luckily, hiring a professional moving company to assist with packing and moving your belongings can help. These are a few reasons why.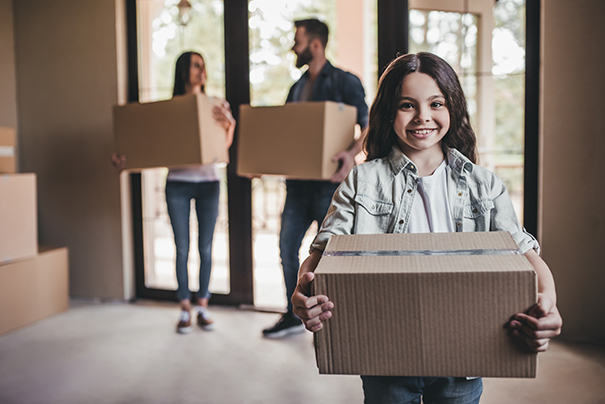 Get the Job Done a Lot More Quickly
As just about anyone with kids knows, it can take a lot longer to get things done when you have children underfoot. Sorting items, packing everything up and moving everything out to the moving truck can be challenging when you have children who need your constant attention. Luckily, a moving company can help with this and can get the job done quickly.
Avoid Getting Your Kids Upset
Moves can be frightening and upsetting for many children, and your kids might get upset at the prospect of watching all of their belongings being packed up and moved out of the home that they have been living in. Letting a moving company handle this tough job while you and the kids do other things can be a good way to keep meltdowns to a minimum.
Prevent Potential Accidents and Injuries
The truth is that moving can be dangerous, since big and heavy items are being moved around, and since it can be tough to see what is underfoot when you're carrying items out to the moving truck. If you let a moving company handle the job, however, you can help ensure that it's done safely while keeping your children safely out of harm's way.
As you can see, hiring a professional moving company can make moving a whole lot easier, especially when you have kids. If you are looking for a moving company that you can count on, contact us at Brown Box Movers today to find out more about our moving and packing services.