Moving with Pets? Advice From a DFW Moving Company
Moving is considered one of the most stressful experiences a person can go through. Moving with pets can compound it exponentially. Suffice it to say pets are not big fans of change, especially cats. Take it from a DFW moving company that has helped pet owners relocate all over Texas, planning ahead and a bit of orientation can pay off a hundredfold!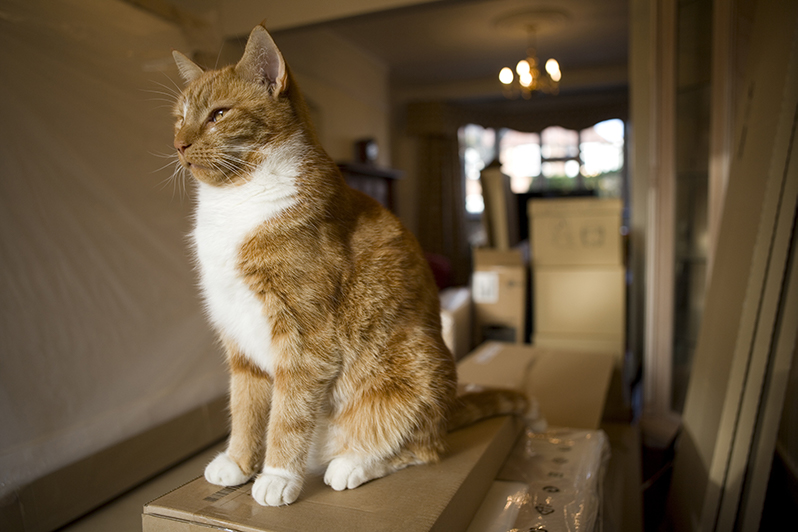 The Dreaded Cat Carrier
A cat will usually bolt at the sight of a cat carrier, especially if the last time he  stepped into it, he ended up stepping out onto the vet's examining table. Try to erase, or at least neutralize, this memory by leaving the carrier in one of his preferred sleeping spots. Line it with a blanket or towel in and entice him to spend time in it by placing treats, catnip, or toys within.
If you will be crating a dog, who's never had a crate, try the same routine, even going so far as to feed him in it with the door shut. If he is prone to motion sickness, ask the veterinarian for medication.
Packing for Pets
Just as it will take days for you to unpack everything and get acclimated to your new home, so too for your pet – again, especially cats. A new and unfamiliar home can be terrifying, especially if she is set free to explore right away. Baby steps are better. Confine him or her to a single room along with her favorite cushions or bed, toys, food and water bowls.
The Day of the Move
The last thing you want is to take a last walk-through and  discover your pets are nowhere to be found. Make sure they are confined in a room that has already been cleared out, except for their bedding and crates or carriers.
When Brown Box Movers arrives, advise them where the pet is, and impress on them that they should be judicious when moving furniture out of the house – just in case.
Choosing Brown Box Movers brings the peace of mind that comes with knowing we are a family owned business. Not only will we take utmost care in packing and transporting your belongings but since many we are pet owners ourselves, we will feel your pain. Contact us today for a free moving quote!