Seasonal Moving Tips: How Weather Affects Your Move
Moving can be a stressful process, and weather conditions can often add an extra layer of challenge to the mix. At Brown Box Movers, we aim to mitigate these challenges and ensure your move goes smoothly, irrespective of the season or weather conditions. In this blog, we'll discuss some seasonal moving tips and explain how weather can affect your move.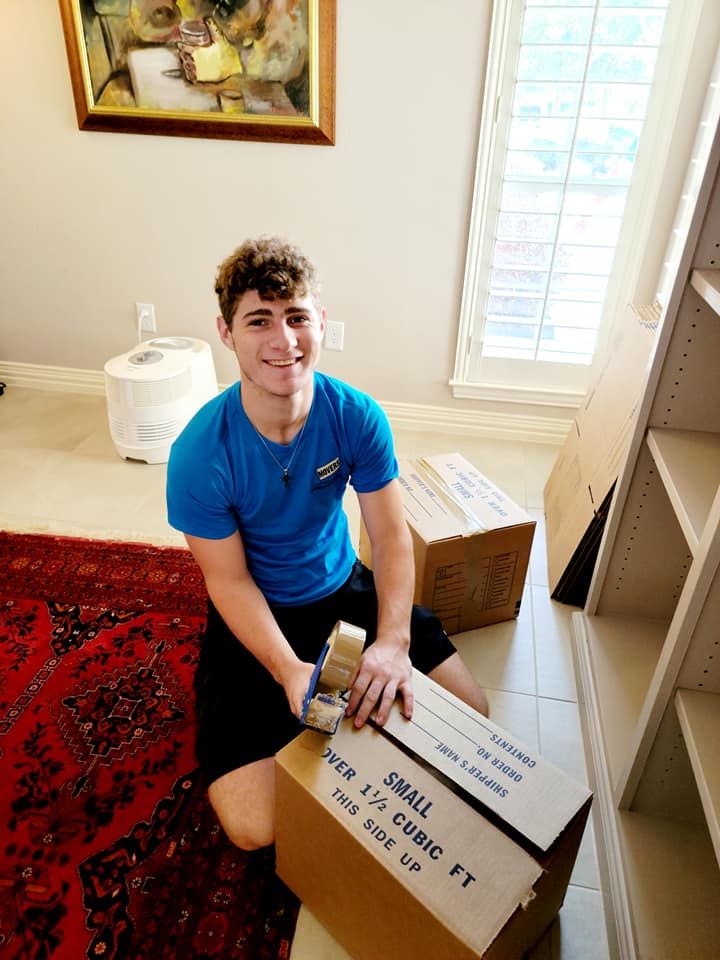 Summer: The Peak Season
Moving in summer, the most popular moving season, offers benefits such as longer daylight hours and no school for kids. However, the summer heat in Texas can be intense. If you're moving in summer:
Start Early: It's typically cooler in the early morning. Start your move as early as possible to beat the heat.
Stay Hydrated: Regularly consume water or sports drinks to prevent dehydration.
Protect Your Belongings: Heat can damage certain items, especially electronics and certain types of furniture. Ensure these items are adequately protected during the move.
Autumn: Balancing the Conditions
Autumn can be an ideal time to move as the weather is generally mild, and the summer rush has ended. Keep an eye on the forecast, though, as rainy days can occur. If you're moving in the fall:
Prepare for Rain: Have tarps and plastic wrap ready to protect your belongings. Ensure your new home is clean and dry to prevent slipping on wet surfaces.
Pack Seasonal Items: Pack your summer items, such as outdoor furniture and grills, first as they likely won't be needed immediately at your new place.
Winter: Navigating the Cold
Winter moves can be tricky due to cold weather, snow, or ice. However, moving companies are often less busy, which can be advantageous. If you're moving in winter:
Check the Forecast: Always keep an eye on the weather forecast to avoid any severe weather conditions.
Protect Your Items: Cold weather can harm certain belongings. Use blankets and moving pads to insulate delicate items.
Safety Measures: Ensure pathways at both locations are clear of snow and ice to prevent accidents.
Spring: The Sweet Spot
With milder temperatures and nature in bloom, spring is an excellent time for moving. However, spring showers can pose challenges. If you're moving in spring:
Plan for Rain: Like in the autumn, have protective materials on hand in case of unexpected showers.
Start Early: Spring is a popular time for home buying, which leads to more moves. Schedule your move early to secure your preferred dates.
Be Prepared for Your Seasonal Move
No matter what season you decide to move in, being prepared and understanding how weather can affect your move is crucial. Brown Box Movers is always here to help, with experience in all types of weather and seasons. Let us take the stress out of your seasonal move and ensure a smooth transition to your new home.
Remember, no season is off-limits for moving — it's all about your needs and preferences. Contact us today for professional, reliable moving services tailored to you, no matter the season!