Top Ten Moving Tips to Make Your Relocation Stress-Free
Relocating your home can be a stressful and daunting task, but it doesn't have to be. As professionals in the moving industry, we at Brown Box Movers have curated our top ten moving tips to help make your move as stress-free and seamless as possible.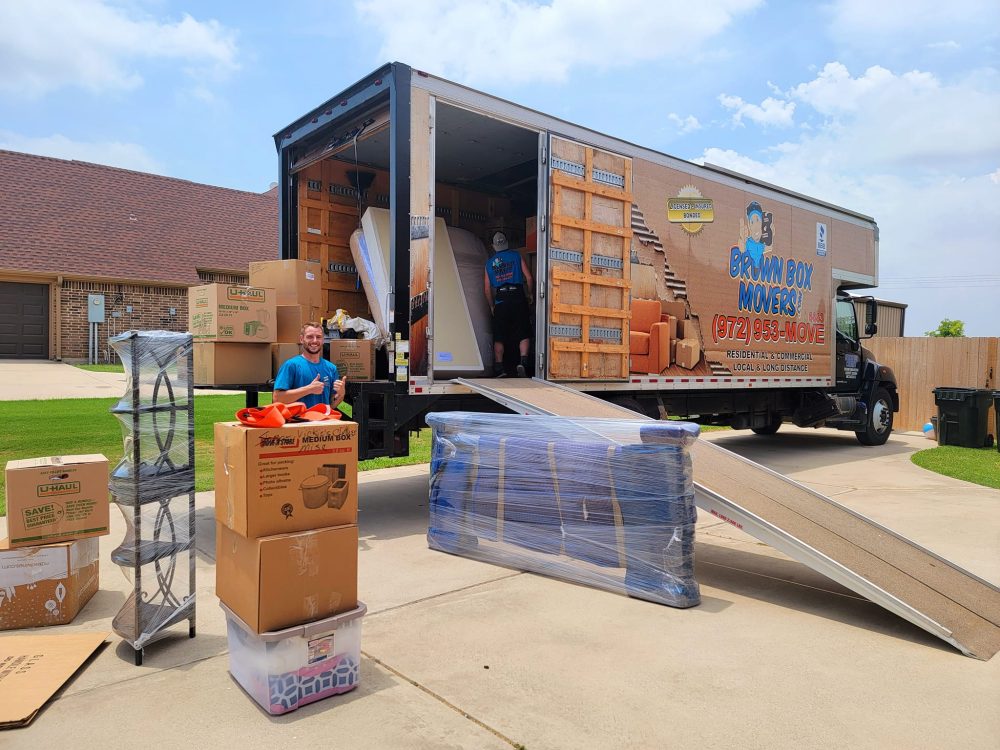 1. Start Planning Early
One of the biggest mistakes people make when moving is leaving everything until the last minute. Start planning at least 6 to 8 weeks in advance to give yourself enough time to sort through belongings, schedule your move, and tie up any loose ends.
2. Declutter Before the Move
Moving is the perfect time to declutter your home. Not only does this make your move easier, but it also helps you start fresh in your new home. Go through your belongings and donate, sell, or dispose of anything you no longer need or use.
3. Inventory Your Belongings
Creating an inventory of your belongings will help you keep track of what you have, what you're taking with you, and what you've decluttered. It's also a useful tool if you need to file a claim for lost or damaged items during the move.
4. Pack Strategically
Pack your items room by room, and clearly label each box with its contents and the room it belongs to in your new home. Remember to pack a separate essentials box with items you'll need immediately upon arriving at your new home, such as toiletries, clothes, and basic kitchen items.
5. Protect Your Valuables
Protect fragile items by wrapping them in bubble wrap or packing paper. For extra peace of mind, consider transporting valuable items like jewelry or important documents yourself instead of packing them in the moving truck.
6. Notify Relevant Parties of Your Move
Inform your bank, post office, utilities, and any other relevant parties of your move. This helps ensure that you don't miss any important mail and that your utilities are set up at your new home on time.
7. Hire a Professional Moving Company
Professional movers, like Brown Box Movers, can help make your move much easier. We have the expertise and equipment to handle your belongings with care and can help alleviate much of the stress associated with moving.
8. Prepare for Moving Day
Ensure everything is packed and ready to go on moving day. Make a plan for pets or young children, clear pathways for the movers, and confirm the arrival time of the moving truck.
9. Take Care of Yourself
Moving can be emotionally and physically taxing. Ensure you're eating healthily, getting enough sleep, and taking time to relax and de-stress.
10. Settle into Your New Home
Once you've moved in, take time to unpack and arrange your new home to your liking. Explore your new neighborhood, introduce yourself to your neighbors, and start making your new house feel like home.
Moving doesn't have to be a stressful experience. With these moving tips, careful planning and professional help from a trusted moving company like Brown Box Movers, you can look forward to a stress-free and successful relocation. If you have any questions about the moving process or our services, don't hesitate to get in touch.