Use Junk Removal as Part of Your Home's Selling Process
Homes accumulate a lot of stuff throughout the years. If you're working on selling your house, then you're probably considering what renovations and small touches you can add to bump up the sell-ability and selling price of your house. Junk removal can help set the stage for precisely that. Here's how: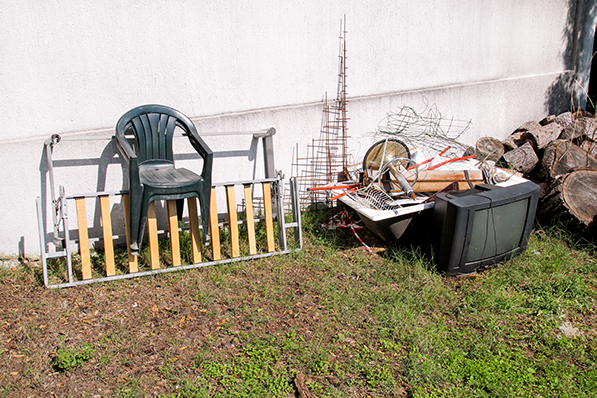 Use a junk removal service to empty out your garage. Most of what's stored in your garage might be stuff you have no interest in bringing along to your next house. It's also probably a wide accumulation of paints, unneeded furniture, and outgrown clothes that you can't just relegate to your usual trash surface. Use our junk removal service to get rid of the chemicals and bulky items your municipality won't accept, and use the opportunity to separate out anything you'd rather donate to your local Goodwill or Salvation Army. An empty garage is much more sell-able and a weight off your mind.
Junk removal can also help you declutter your house so it's ready for better staging. Part of moving out involves making your home look as great as possible for a high selling price. While you could hire a professional stager if you need your things packed away and sent to the next house, using your own furniture often does the trick. Clear out everything around your house that you know won't be coming with you and won't show your house off to its best advantage even if you're not ready to pack up quite yet.
Junk removal does more than just make the moving part of your move easier; it also helps you sell. Go to Brown Box Movers to schedule a time and check out our other services.