How to Pack Lawn and Garden Items for a Move
As you prepare to move, you have to think about how to pack delicate, awkward or unusual items. While you may be preoccupied with packing your furniture and clothes, don't forget your lawn and garden items. Here is how to get tools, lawn furniture, and other outdoor items ready for your move.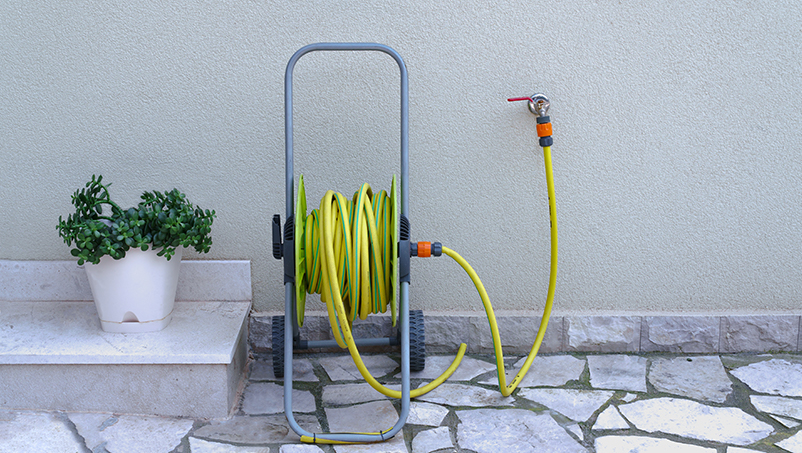 Hand tools – Wrap small hand tools such as spades and claws in the newspaper and pack them in small boxes. Don't place too many tools in a big box because they are heavy.
Long handled tools – Bundle rakes, shovels or hoes together securely with a rope or clothesline to keep them from slipping out and rolling around.
Sheds and play equipment – If an item can be dismantled, bundle the large pieces securely together with a rope. Place the smaller pieces, especially screws and other hardware, in a resealable plastic bag, label it and tape it to the bundle.
Lawnmowers and other gas-powered tools – Our crew cannot move dangerous or flammable items, so remove gas and oil from any tool that uses it. Contact your local authorities to find the proper way to dispose of hazardous materials.
Grills – Remove the tank on a propane grill and clean out a charcoal grill before moving it.
Lawn furniture – Wash outdoor chairs, tables and other items with soap and water. Clean the cushions and pack them in a box.
Garden hoses – Drain the water, coil the hose neatly and place it in a box.
Plants – We can't move live plants, so make arrangements for them to go in your car or ask someone else to take care of them for you.
Brown Box Moving takes the stress out of home and apartment moving. Please contact us for more information about our services.