When Only a Junk Removal Service will Do
Do you need a junk removal service that turns your garage or basement into a usable space once more? When you call the Brown Box Movers, our friendly experts spring into action. Frequently, our clients tell us that they wish they had called us first.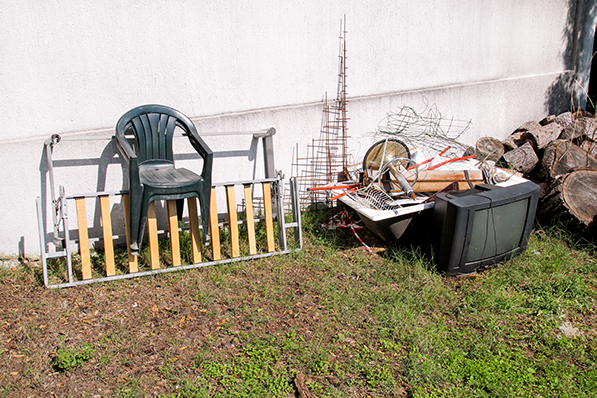 Have the teens left home for college? Has your son or daughter moved out and married that special someone? Are you getting new furniture and have no idea what to do with the used sofa, tables and shelves you currently have? You have options!
Donate. If you are an empty nester who has clothing, children's furniture or toys left behind by the kids who have flown the coop, there should be plenty of charities that could use them. After all, there is still a lot of life left in those toys and clothes. However, did you know that more and more charities are getting quite fussy about the furniture and other donations that they will accept?
Yard sale. It can feel somewhat daunting to operate a yard sale and haggle with potential buyers over the furniture that you are selling for pennies on the dollar. Additionally, sometimes this long process simply does not fit into your busy schedule. Once the sale is over, what do you do with the leftovers?
Professional junk removal. We make it easy to get rid of the unwanted furniture and appliances on your schedule. Do you have a yard full of gardening waste and trash? No problem! Do you finally want to put that car back into the garage but need someone to remove the last two washers, the broken dishwasher and the other appliances you stored there? We can help.
We make it easy to turn your cluttered space into a usable area. Our friendly representatives come and handle all of the labor. You get a space that is free of clutter. Contact us today to de-clutter your home, garage or yard without lifting a finger yourself.