Get Your Furniture Ready for a Mover
Hiring a professional moving company is a great way to take care of bulky items like furniture. You won't have to worry about damaging your body or your treasured items. There are a few things you can do to get your tables, cabinets or sofas ready for furniture moving day. Preparing your items in advance will help your movers do their job, make things go more smoothly, and cost you less time on the clock.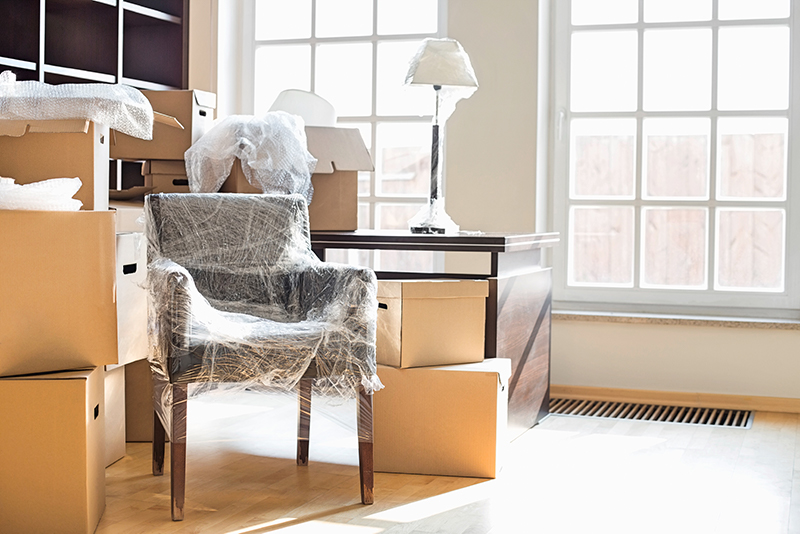 Before you move to a new home, take a good look at your furniture and decide what you still want and need. This is a good time to get rid of pieces that are in bad shape or are no longer useful. It will just cost you money to transport and take up space in your new home. Next, clean the furniture you are going to take with you. You don't want to transport dust and dirt to your new place.
You can leave items in drawers to eliminate extra bulk on the truck. But, we suggest you remove any breakables and pack them separately. If you want to make sure everything stays in place, pack your non-breakables in plastic bags and then place them back in the drawers.
Furniture takes up less room in the truck when disassembled so take apart what you can. Carefully wrap the pieces and place them in a labeled box with the accompanying hardware. If the item is too large to be packed, place screws and other small parts in a small resealable plastic bag and tape the bag securely to the furniture piece. If you prefer not to disassemble or reassemble furniture yourself we can do that for you.
When you book a full-service move we bring everything we need to carefully move and protect your furniture. We are also licensed and insured. Contact us today for more moving tips or to schedule a moving estimate.