How to Handle Last-Minute Moves Like a Pro
Moving can be a stressful event in any circumstance, but when you're faced with a last-minute move, the pressure can become overwhelming. Thankfully, with the right strategy and a positive mindset, you can manage a last-minute move with ease. Here, Brown Box Movers shares expert advice on how to efficiently tackle this daunting task.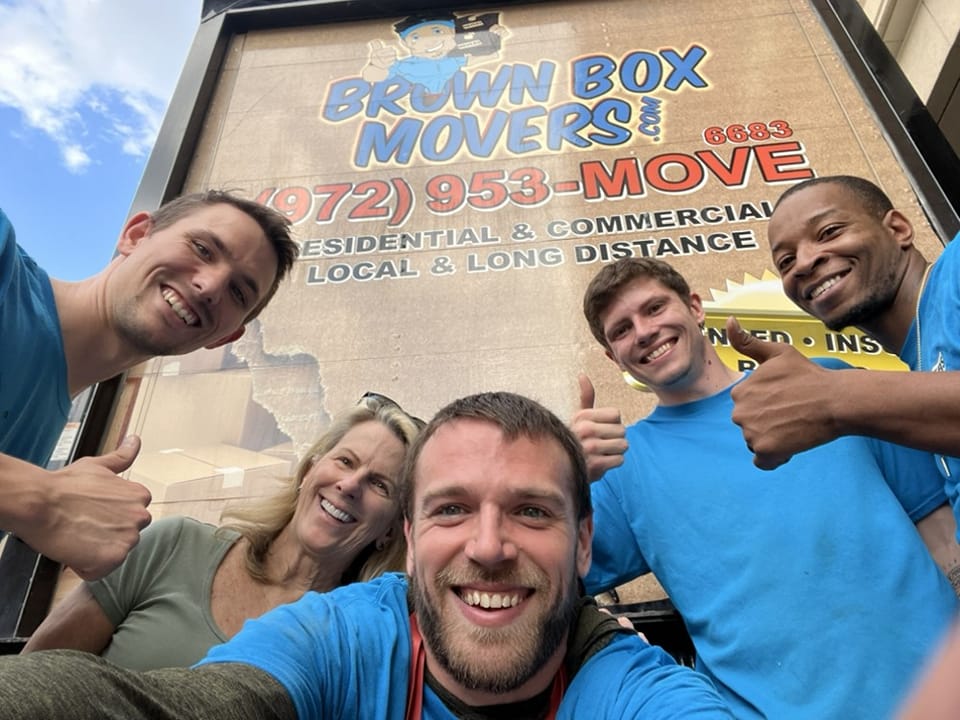 1. Take a Deep Breath and Plan Strategically Stay Calm, Stay Focused: The key to handling a last-minute move is to keep your composure. It's essential to think clearly, prioritize tasks, and act decisively. Begin by making a quick checklist of the most important tasks. This will help you stay organized and ensure you don't overlook any essential steps.
2. Declutter Fast Quick Decisions Lead to Lighter Loads: You don't have time to ponder over every item. Decide what to keep, donate, or throw away. A more streamlined approach not only speeds up the packing process but can also save you money if you're hiring a moving service.
3. Gather Packing Supplies Speed and Efficiency: You may not have time to order boxes and wait for delivery. Head to local stores for boxes or ask friends and neighbors. Don't forget to grab packing tape, bubble wrap, and markers. Alternatively, Brown Box Movers offers packing supplies and can quickly provide them for last-minute moves.
4. Enlist Help Teamwork Makes the Dream Work: Whether it's friends, family, or professional movers, now is not the time to be shy. The more hands on deck, the quicker the process will be. Remember, professional moving companies like Brown Box Movers have experience with last-minute relocations and can offer invaluable assistance.
5. Focus on Essentials Pack an Essentials Box: Make sure you have a box or bag dedicated to first-night essentials like toiletries, a change of clothes, medications, and necessary chargers. This will save you from rummaging through boxes your first night in the new place.
6. Update Your Address and Inform Relevant Parties Stay Connected: Even in a rush, it's important to update your address. Notify essential services, utility companies, and the post office about your move. If you're tight on time, many of these changes can be made online.
7. Stay Flexible and Adapt Expect the Unexpected: In a last-minute move, not everything will go perfectly. Stay flexible, adapt to challenges as they arise, and remember that it's a temporary situation.
While last-minute moves can be challenging, they're entirely manageable with the right approach. Trust in your ability to handle the situation, and don't hesitate to call on professionals like Brown Box Movers to assist. We specialize in making even the most hurried moves smooth and stress-free. Contact us today to learn how we can help with your last-minute moving needs.