The Ultimate Senior Moving Checklist: A Comprehensive Guide to Ensure a Smooth Transition
Moving is often cited as one of life's most stressful events. For seniors, the process can be even more challenging, given the many years of memories and possessions accumulated. However, with proper planning and organization, the transition can be made smoother. Brown Box Movers presents the ultimate senior moving checklist to ensure that your move is hassle-free and well-coordinated.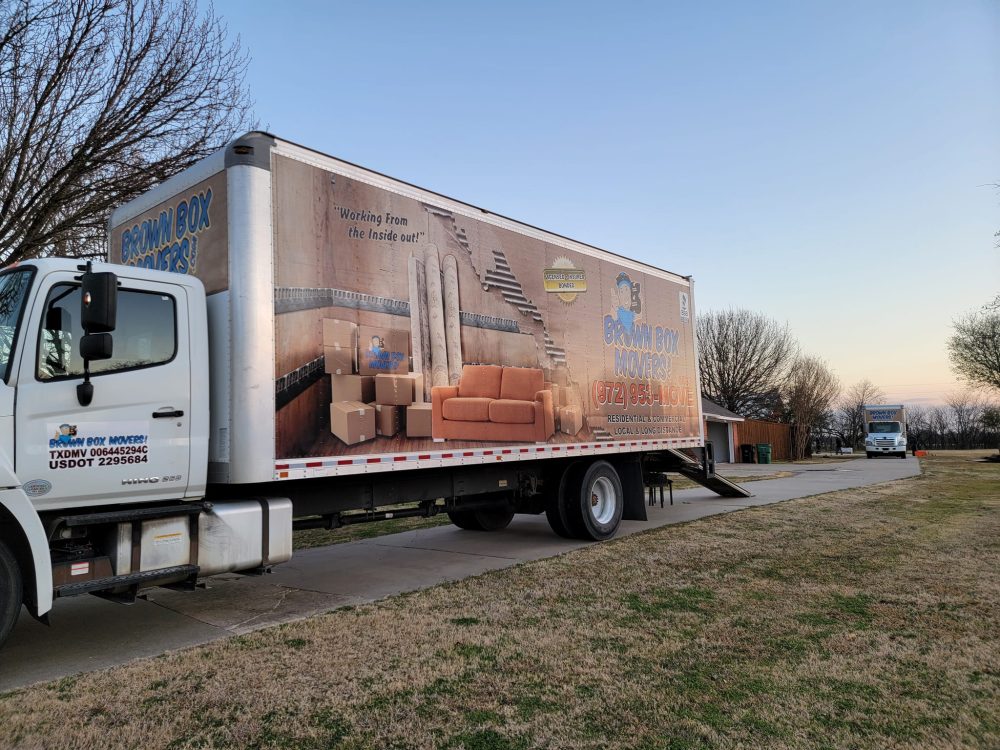 1. Early Planning is Key
Start Early: Begin preparations at least 2-3 months in advance. This allows ample time to sort, pack, and make necessary arrangements.
Set a Date: Having a fixed moving date provides a timeline and helps in scheduling tasks systematically.
2. Sort, Declutter, and Downsize
Inventory Assessment: List down all items and decide what to keep, donate, sell, or discard.
Cherished Memories: Allocate a special box for sentimental items. This makes it easier to locate and ensure they are handled with care.
Downsizing: Given that seniors often move to smaller homes or assisted living facilities, it's essential to downsize. Prioritize essential items.
3. Seek Assistance
Family and Friends: Involve loved ones in the process. Their emotional and physical support can be invaluable.
Professional Help: Consider hiring services like Brown Box Movers, especially experienced in senior moving, to ensure a seamless transition.
4. Packing Essentials
Packing Supplies: Stock up on packing materials – boxes, bubble wrap, tapes, and markers.
Label Everything: Clearly label boxes based on their contents and their designated room in the new place.
Essentials Box: Pack a separate box with essentials like medications, important documents, toiletries, and a change of clothes. This box should be easily accessible.
5. Health and Medical Considerations
Medications: Ensure you have at least two weeks' worth of medications. Also, keep prescriptions and medical records handy.
Notify Healthcare Providers: Inform your doctors and arrange for transferring records to a new healthcare provider if moving far.
6. Address Change and Notifications
Postal Service: Notify the postal service of the change in address.
Utilities: Coordinate the transfer or disconnection of utilities like water, gas, and electricity.
Notify Important Contacts: Inform banks, insurance providers, and other essential contacts about the move.
7. Moving Day Preparations
Safety First: Ensure walkways are clear to prevent trip hazards.
Stay Hydrated: Keep water and light snacks accessible.
Trust the Professionals: If using a moving service like Brown Box Movers, let them handle the heavy lifting.
8. Settling In
Unpack Essentials First: Set up the bedroom, bathroom, and kitchen initially.
Meet the Neighbors: Introduce yourself to neighbors and familiarize yourself with the new surroundings.
Stay Connected: Regularly check-in with old friends and loved ones.
Moving, especially for seniors, can indeed be a daunting task. But with a well-thought-out plan, the right support system, and expert moving services like Brown Box Movers, the transition can be less stressful and more manageable. Remember, it's not just about relocating possessions; it's about ensuring a comfortable, new beginning. Contact us today for more information or to schedule your move!