Searching For The Perfect Moving Company?
Trying to find a great moving company in a city can be overwhelming and time-consuming. There are so many options for movers (and so many horror stories), it's hard to know where to start. Thankfully, finding a reputable moving company doesn't have to involve endless research and estimates. Here are a few questions to ask to help you find the best moving company.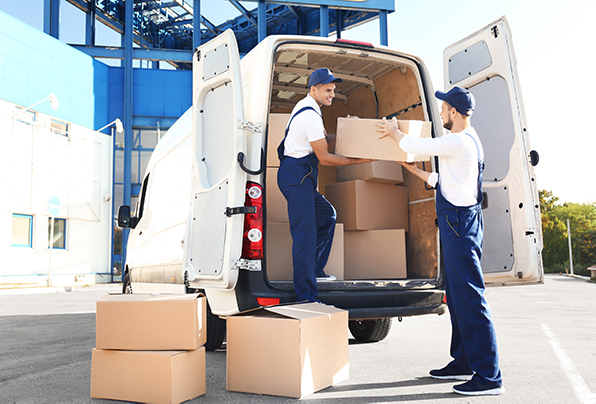 Are your quotes binding?
Moving companies offer different types of quotes: binding, non-binding, and binding not-to-exceed. A binding quote is just that; the price will not change regardless of whether your items end up weighing more or less than the estimate. A non-binding quote is subject to adjustment depending on the final weight of your shipment. Finally, a binding not-to-exceed quote means that your quote may be lowered if your items turn out to weigh less, but it cannot be raised if they weigh more.
What charges are included in the quote?
Some companies will attract customers by offering tremendously low rates – at first. Unfortunately, many people don't find out until the final bill that the company tacked on a plethora of hidden fees. Ask what fees the quote includes and what other fees you may incur. Some movers charge extra for packing materials, fuel charges, and fees for "awkward" items.
What type of insurance do you offer?
It's critical for you to know what type of insurance the moving company offers. Federal law requires that interstate moving companies carry insurance, but it doesn't regulate the limits. Basic rates are 60 cents per pound, but you may be able to negotiate an upgrade.
What kind of licensing do you have?
Texas does not require movers to be licensed through the Department of Transportation. If you're moving within the state, that might be okay with you. If you're moving out-of-state, however, you'll want to find a company that's licensed for interstate moves. Furthermore, find out if the company has any additional credentials that set them apart from the competition.
Do you have references?
This might be one of the most important questions you can ask. After all, a happy customer is the best source of advice! Aside from the references the company gives you, do a little research on your own, on websites like the Better Business Bureau or Angie's List.
For more information on Brown Box Movers, contact us today!