Apartment Moving Tips To Make Life a Little Easier
Moving can be an exciting time.  Whether you're moving for a job or simply to be closer to family, it can mark a new beginning.  Unfortunately, the process of packing, moving, and getting set up in your new home are not quite as full.  Here are some apartment moving tips for making the process a little bit easier.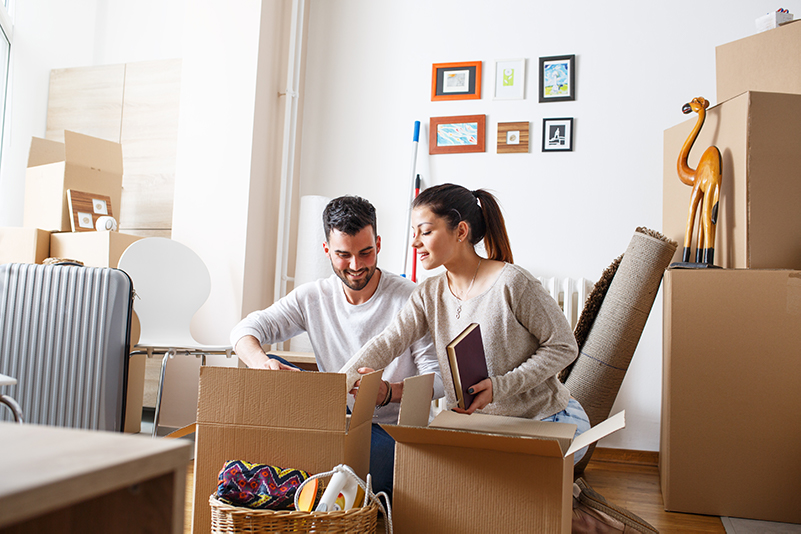 Give Yourself Some Time
When you know you're ready to move, start planning your packing as soon as possible.  There will likely be nights where things come up or you simply don't feel like packing.  Starting as early as possible will give you the chance to plan out your move and reduce the chances of overlooking anything.  You also won't have to worry whether you'll make it out by your lease's expiration.
Packing Clothes On Hangars
No need to take the clothes off the hanger, fold them, and pack them away, only to reverse the process when you arrive at your new home.  Simply pack the clothes right on the hangers.  They'll be ready to hang up when you get to your new home.
Use Your Drawers as Moving Boxes
Your drawers can double naturally as moving boxes.  Grab some plastic wrap to keep things from sliding out during transit and you're good to go!
Declutter While Packing
Packing for a move is a perfect time to get rid of things that you don't need.  Take the time to donate or give away things that you may no longer need.  If you're up for it, plan a yard sale or consider selling some of your unused items online.
Make a Plan For Where Things Go
As you're packing things, have a system in place for where things will go at the new destination.  Whether it be color coding or writing the room where your belongings will be placed, having a system will save a ton of time and stress when you're ready to unpack in your new home.
Pack an Overnight Bag
When you get to your new home, you may not be ready to unpack all your belongings immediately.  Pack the things that you will need immediately during the first few days in your new place.  This will save you the stress of digging through boxes for your toothbrush.
Take Pictures Before You Leave
When you're leaving your apartment for the last time, one of the things you'll want to be able to take with you is your security deposit.  Before you go, take pictures of your apartment.  You'll want to have these as proof of the condition you left things should you need them.
Moving is not always fun, but these tips could help to make the process just a little bit easier.
If you have any questions about these tips or anything else related to your upcoming move, please feel free to contact us today!