Packing Up Essentials for Your Family and Your Pets
When moving, it often seems the focus is placed upon packing up a moving van with appliances, furniture and large boxes full of a family's paraphernalia.  However, sometimes the most stressful part of a move is when you realize you packed something you will need right away in your new home.  It then becomes like searching for a needle in a haystack to find the cat food, a band-aid or a tube of toothpaste.
When packing for a move, one of the best ways to minimize stress is to pack a suitcase filled with essentials for each family member, including pets.  In addition, a box filled with necessary items for the bathroom and at least one more box for kitchen essentials will go a long way to help mediate the inconvenience encountered by a family temporarily suspended between two homes.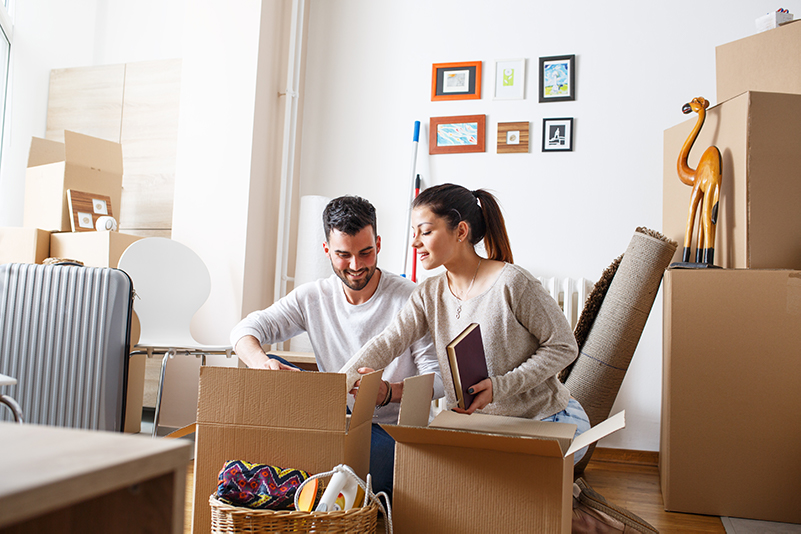 A family's checklist should include important medication, a first-aid kit and a couple of days worth of clothing for each family member.  For young children, a favorite blanket, pillow or toy can also help ease the transition to new surroundings.
For the bathroom, a box packed with toilet paper, shampoo, toothpaste, toothbrushes, soap, towels and wash cloths can help family members settle into their new home right away.  For the kitchen, some paper towels, a few garbage bags and dish towels, paper plates, cups and silverware, a sponge and some disinfectant wipes can also come in handy.  Pets will also appreciate their familiar food items, food dishes, a favorite toy or blanket and for cats, a litter box they will recognize.
Addressing the smaller details of moving can make a busy time much less stressful.  With a little forethought and some advance planning, those in transition can feel more comfortable right away in their new surroundings.  For more information on how to make your move seem like a breeze, please contact us.