Tips for Packing Your Bathroom
Getting ready to move can  be very overwhelming.  After deciding to move, looking for a new place, and purchasing a home, you are probably pretty exhausted before you even get to the packing part.  Packing one room at a time can help you keep things are little more organized. Why not start with one of the smallest rooms in your house, your bathroom.  Here are some tips for packing your bathroom goodies.
1.  Take out the items you use use daily and put them in a separate bag.  You will want to have these items handy whenever you need them so you probably don't want them packed up in boxes.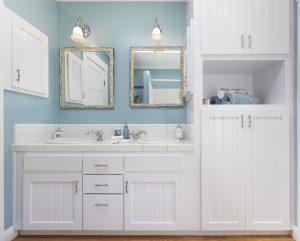 2.  Go through your bathroom and throw away the things you don't have to have.  Shampoos, hair spray, or makeup that you haven't used in a while can be thrown away. Also, go through your medicine cabinet and old makeup and throw away anything that is expired or has changed from age.
3.  Put all of your cleaning supplies in one box so they are ready for you to clean on moving day.
4.  Make sure none of your bottles leak.  Tape up anything that you think may leak just to be safe.
5.  Use small boxes and don't pack them too heavy.  Line your boxes with linen or towels and arrange your items to be packed.
6.  Pack fragile items with bubble wrap and packing peanuts or crumpled packing paper to reduce breakage.
If you would rather have professional movers pack your bathroom, give us a call at Brown Box Movers and we would be glad you assist you! Proper packing, padding and boxing procedures are vital to protecting your belongings. Brown Box Movers can pack and unpack your belongings to make your moving experience easier. Call us today!